What Our Cookbook Editors Say About Family Cookbook Project!

"I have tried several different cookbooks on line and this one is far superior than others. I have passed you guys down to several friends and I hope it spreads 'cause this book service is great!"
--John Hartman, Our Story about Family, Friends & Food

"I can't thank you enough for all your help in making my family cookbook a reality. Kudos to Chip who was so helpful in all my concerns. It's such a great project to be able to complete especially at this time of seclusion. My daughters loved it and I can't wait to share it with my sisters. It's my grandson's birthday tomorrow and he has a love of cooking so guess what he's getting as a present. Two people who were instrumental in this book were my Mother and my youngest daughter. I am including their picture since I dedicated the book to them with love."
--Anne Meintel, The Meintel-Craig Cookbook

"My cookbooks arrived today and are more wonderful than I could have imagined. I can't wait to share them wth the family and I would recommend your company to anyone who asks. I will post a photo on Facebook, as soon as I can make myself presentable. Our self isolation for the past many weeks have led to a more "comfortable" lifestyle than I would want to share. Many, many thanks for the wonderful product you created."
--Catherine Ujihara, The McCauley Family Cookbook

"I was beyond excited to see my SWEET TREATS cookbook. It far exceeded my expectations and I didn't even upgrade paper or use a lot of color. The program was easy to use and had several options to create my book the way I wanted. I was tired of rummaging through my numerous cookbooks to find the ones I tend to use the most so my book was all desserts. Now my favorites are easily at my fingertips. Also, I did not ask friends and family to contribute to this book. It is a special keepsake for a few people. In it, I included information about the person or place that introduced me to the recipe. I also entered "historical" details about specific topics like "fudge". It was a lot of fun and have loved using my book. Wonderful to receive something that lives up to the ad. Thank you!"
--Elaine Haley, SWEET TREATS

"I appreciate the support and am really enjoying the site! I can't wait for more family to send in recipes. I even posted about on Facebook and was contacted by a relative I don't know but we added each other ages ago. We had never communicated one on one but she's excited to share recipes from her branch of the family and wants to meet in person this summer. What a great and cool tool to bring people closer!"
--Megan Young, The Young Family Cookbook

"No question, I am so very happy with our cookbook. This was my mother's dream to make her own cookbook. Unfortunately she passed away before she could work on it very much. I finished it for her. So now all her children and grandchildren will have a copy. It's beautiful, easy to do. Thank you for developing this. The APP is amazing also. I'm telling all my recipe loving friends."
--April Weldy, Memories

"This is the best thing I have done for my family. The software was easy and getting help from the staff was very helpful as well. I completed a 80 page cookbook in less than a month and half from start to finish. I also use my cookbook as a family history tool, sharing a little history of our ancestry and pictures that would be enjoyed for generations. I love this company."
--Linda (from Groupon)

"I recently got my cookbook printed and am overjoyed at the results. I had ordered just 6 and gave them to special family members and kept 1 for myself. Everyone was extremely delighted at receiving such a special gift that featured my Mother's recipes. Thank you for helping me created this lovely book."
--Susan Green, Susie's Family Cookbook

"The 5 cookbooks I ordered arrived today!! All I can say is: WOW!!! I'm so impressed how it turned out. My prayer is that my adult daughters will love and treasure it! Thanks again— and thanks for putting up with all my calls and emails! It's rare to get such gracious, efficient service these days. I commend you and your endeavors. Best wishes for Happy Holidays and a prosperous New Year!!"
--Glenda W., GRANDMA AND ME AND YOU

"Dear Friends. It's the old guy again. My two daughters and I waited yesterday evening because we knew our first book was out for delivery. It was near 7pm when the UPS truck came. We opened a box to view the books and we were overwhelmed with their beauty. We actually cried to see how great they were. Our own new and very old recipes in a beautiful book. Your software is so nice and you are so great in answering questions that an 86 year old guy like me could use the program. These are going to be our Christmas presents for our family and friends, how great is that? Merry Christmas you you and your families."
--Lloyd Cyr, The Cyr Family Favorites

"I received my cookbooks several weeks ago. Not only am I extremely pleased with the published book but everyone that I have given one to has been thrilled. The cookbook looks very professional and your software made it very easy to create. Thank you."
--June Ledet, Favorite Family Recipes of the Ledets and Blocks

"This has been a very good experience for me. My order is a very small, humble one, but please know how very important it is for my family. My mom passed away a few months ago and the 2 year anniversary of my dad's death is next week. They were married for over 60 years. I feel their absence most acutely. However, my mom was a wonderful cook, and working on this project has really helped me feel closer to her. And my older son is really following in her footsteps. At 26, he is already becoming a very good cook. This cookbook is really for him and me. So, although the project is a small one for you, it is a very big one for us. It has already made a profound impact on my life, one that I know will only be increased as he and I begin using the cookbook to make my mom's long lost recipes. Thank you from the bottom of my heart."
--Barbara Pauly, In the Kitchen with Nana

"Writing this little cookbook has been one of the most positive experiences of my life and it was made possible by the Cookbook Project and their OUTSTANDING CUSTOMER SERVICE team. Chip worked with me - and kept working with me - until the proof was off to be printed. He NEVER complained or even acted agitated as we worked together on every detail of this beautiful little cookbook that is certain to be a treasured heirloom in our family for many, many years. This company is first class, and I would not ever hesitate to recommend them to anyone planning to do their own projects. I will certainly use them again and highly recommend you give them a try as well. I can say with much certainty, you will love them and their beautiful work."
--Donna Couch, Editor, OUR FIRST MESS

"I just wanted to take a moment to let you know how much I LOVE this site and the options it gives me. Recently my daughter moved out. I was compiling a cookbook for her to use once this happened. As it turns out, I've given her electronic access to it and she is using it already incomplete! Fantastic! Hoping to get it complete in the next year and in print for my nephew and niece also and anyone else in our extended family that would utilize it. Such a great option to making the transition into adulthood but also have a taste of home at their fingertips."
--Lisa Jones, "Mom! What's That Recipe?"

"I am thrilled with my tiny baking book. It was a lot of fun to do and I am having fun giving copies away. My original plan was much more elaborate, but as I grew older and slower the book shrank to a tiny drop of the old recipes that I wanted to save and share. To my horror I discovered I didn't include anything chocolate, therefore nobody will ever believe I wrote it! Thank you for doing such a lovely job, and so very quickly. I hope to order more copies in the new year."
--Thelma Schmidt, I Love to Bake

"I have never been more satisfied with a product or a service in my life. This Cookbook Project program was a true miracle. For years I had been collecting recipes on my computer from the last 6 generations of my family's history. I was amazed at how I could just add a recipe and the program would, place it, index it, and adjust page numbers for it. All I had to do was plug in my recipes. I did this for my family for a heritage treasure. I could not be more pleased with their reaction. They were amazed. Thank you so much for this program, product, instruction, and help when I had a problem. You guys treated me so good that I tell everyone about your program. Thank you so much!!!"
--Mark King, The King Family's Very, Very Secret Recipes

"I always wanted to say thank you for creating such a great website. My mother passed away several years ago, and we were all at a loss as to what to do with her recipes. As there are 9 children, we each wanted copies of some of the greats in her recipe box. We came across your site and knew that it was going to be the perfect answer. We have had a lot of fun going through the recipe box and adding in some of food memories from our childhood, as well as some that we really don't know why she kept - but have added in for nostalgia reasons. We are finally getting close to being able to order the book and I can't wait to see the results. Thank you again for providing us with a platform to capture memories of an amazing lady."
--Linda Manchester, A Taste of Home

"I received my cook books. I just love them. Thank you so much for the software and the printing. I can't wait to start on the next one."
--Diana Murphy, Family Collection of Recipes

"I have to tell you what pleasure we had creating our cookbook, as a tribute to our recently departed mother. We had some great laughs and giggles during the process of walking down memory lane through each recipe..... as well as a few tears. This whole project was nothing but joy for us.
Your website was so clearly laid out and easily understood....and if you only knew how inept my sister and I are at all things technological, you would then realize what an amazing website you have!
And to top it all off .... we knew you were ever present with us on this journey...someone we could turn to for answers and advice..... and actually receive that guidance within a few hours. (Hmmmmm....kind of sounds like another big man I often turn to for guidance......)
Anyhow......thank you so much! We are already starting to plan our NEXT culinary cookbook!"
--Valerie Nathanson, The Delcy Myers Cookbook

"RECEIVED!! Just wanted to say, I love, love, love it!!! It turned out just beautiful. Overall, I am extremely pleased. Out of the 300 ordered, 200 have been sold, so I'm sure we will need to order more sometime in the future."
--Linda Mallory, Favorite Recipes From WARDELL Party Home

"We all love our cookbooks. One of my granddaughters (8 years old) literally wrapped her arms around it and wouldn't turn loose. She just kept saying how much she loved it!"
--Mickey George, Mother always said: "This is a one-rump kitchen."

"I just want to say a big Thank You for my cookbooks. They look sooo Great! Your family cookbook project site made my long time dream of writing my own cookbook come true. Everyone is so impressed when they see it and are full of questions on how I did it. I tell them how easy it was by using the Family Cookbook Project! Again, Thank you sooo much!!!!"
--Carolyn Peddicord, Cowbell in the Kitchen

"I am having such fun creating this Family Cookbook and am just about ready to send in for the printing. It has family recipes from both sides of my family and many many excellent recipes have come down through the generations! I am so grateful to your site for allowing me to fulfill a promise on my part to my Mother and my Mother in Law."
Follow up...
"I recently ordered 26 cookbooks from your website. They were the Our Family's Cooking Legacy cookbook and we all absolutely love the final product. So much so, I have discovered we have several family and friends interested in obtaining these fantastic cookbooks too. Am I able to have more printed? (keeping my fingers crossed). Please let me know."
--Susan Cooperider, Our Family's Cooking Legacy
Family Cookbook Project note: we absolutely can print more for you!


"I love your program! I have other cookbook programs, but this is where I save my treasured family recipes. Your program is stable and I can always count on it to work properly. It also makes it very easy to share recipes with family and friends. Great work!"
--Gail Beutler, From Gail's Kitchen

"Yesterday I was at a 'tea,' and I mentioned the user-friendly software we were using for our church cookbook. One lady said her church group was thinking about doing a cookbook and I had to talk briefly (if that's possible for me) about your software and all the help you've provided. She asked for your website which I emailed her last night. Any person/group wanting to do a cookbook, I will certainly tell them of your user-friendly software."
--Donna March, Glendale Christian Church Family and Friends' Recipes

"Our Cordes Family Favorite Recipes cookbook was the "hit" of our family reunion. The cookbook turned out awesome and everyone loved it so much...we had to reorder some extras for those that wanted to give some to their friends! The ease and simplicity of putting this cookbook together was incredible. We were able to include our family tree and some history on our grandparents which made it even more special and it will be a keepsake for all of us to pass down to future generations. Thanks Chip for all of your help and getting back to us so quickly regarding any questions we had. Would highly recommend this website to anyone looking to do a project of this kind!"
--Donna Wickett, Our Cordes Family Favorite Recipes

"Oh My Goodness!! Wow! Wow! Wow!! I got my cookbooks today and they are awesome!! I thought they might be really cool but they were beyond my expectations! Thank you for all your help and your awesome, easy to use website. I am thrilled!"
--Judy Bevelle, Mom's Favorite Recipes

"We received our cookbooks, "Cooking and Conversation with Bill and Lois McCulloch" and gave them out at Christmas. They were a huge hit with my parents and my family. Everyone was so pleased with your product and all consider them a "family heirloom". Thanks for your assistance with my project and giving us a great product. Best of luck to you and your company!!!!"
--Lynn McGuire, Cooking and Conversation with Bill and Lois McCulloch

"We just received our family cookbooks. They are just beautiful! They are professional looking and beautifully laid out. The quality of the paper and cover is great, and coast to coast I can imagine the expressions of our children opening a copy under their tree. Thank you so much for making this a special family project we can all be proud of."
--Nanci Bushner, Our Amazing Family Cookbook 2014 Edition

"This past year I started this project with our 3 children in mind - what a fun process! I actually printed the first copy of my completed cookbook through Staples and it came out beautiful! The staff at the print center there were also quite impressed by your website and format. Thank you so much for the clarity and value of family. I continue to recommend your website often!"
--Jen Parschauer, Mamma's Kitchen to Your's

"I have never written a testimonial for a computer program so this will be my first! I can't say enough how wonderful this program is, and how easy it is to use. I started with what I thought was going to be a "small" project. Once I got started, I found it so easy to use, that I expanded the project to include my whole family, including four generations and over 700 recipes. The book is truly wonderful and I appreciate the ease of the program, and the wonderful support from you when I needed to have a question answered. Thanks to this program, our generations of favorite family recipes are in print forever. I will recommend it to everyone. Thanks again for your wonderful program."
--Rosella Alfermann, FROM GRANDMA TO MOM TO ME

"I have just received my cookbooks today and they are FABULOUS!!!!!! I love them and am so happy with the results!! Great job and thanks to all who made it happen. I know my family will love them too. Have a wonderful holiday!"
--Gail Reichert, The Arcudi Family Cookbook

"I love the program you guys have developed. I have several friends who are now wanting to start their own cookbook."
--Melonie Nixon, Mel's Favorite Family and Friend's Recipe Collection

"I'm so excited! I've always wanted to put our family recipes into a cookbook and I finally did it! We'll be giving them out at the rehearsal dinner. I used the site to create our "Recipes from the Heart" and just sent it to the printer today. This website was so easy to use and the support you get is fabulous. I encourage any of you that want to record your family recipes for our future generations, please try them out... Seriousy, an awesome website. (can you tell how happy I am that it's done?)"
--Terry Mozer, Recipes from the Heart

"Just got the books today…They look wonderful! Thanks so much for the great, easy to use website! Our family will cherish this book!"
--Julie Miller, What's Cookin' in Mom's Kitchen


"Thanks for your great software for the cookbook. We have a small group of internationals from over 31 different countries and it has been fun to provide them with a cook book that celebrates their cultures and our 45th anniversary year of the English as a Second Language ministry. Thank you for providing an easy way to provide a nice cookbook layout for them."
--Mike Pearce, English as a Second Language 45th Anniversery Cookbook
Minister of Missions, First Baptist Church
Huntsville, Alabama

"Received the Callahan Family Cookbook today! It looks wonderful! I am so pleased with the results! Can't wait to share it with the family! You were just wonderful to work with and I am so appreciative of all the help you provided in this project! I will be recommending you to all of my friends as they have been waiting for the results! Top notch operation!"
--Sandi Hoffman, The Callahan Family Cookbook

"I received my cookbooks yesterday and I can't even begin to tell you how pleased I am! This was a compilation of my mom's recipes that she's collected over the years and Christmas cannot get here fast enough so I can see her reaction! To see her recipes printed and bound in such a professional manner was wonderful! The process was simple and you were so prompt in answering my questions along the way. THANK YOU and MERRY CHRISTMAS!!!"
--Leigh Anne Norman, Hazel's Recipe Collection

"The cookbooks were an enormous hit and surpassed everyone's expectations. All the bride's & groom's family & friends were so effusive with praise. The books have a very professional look and will be a treasured legacy long after we're gone, which was the whole point after all! So much history between these pages. It feels kind of astonishing to be published with such ease. Thanks so much!"
--Rosemary Clarke, Our Loving Legacy, The Family Meal

"Received my order and am very pleased with the cookbooks. Thank you for the quickness this was done. Thank you for having such a wonderful web site. My family will be thrilled and pleased."
--Mary Pierce, Family Cookbook

"I love the website. It is super easy to use. We had been trying to get a family cookbook together for years and this website made it so easy to keep everything organized and get everyone involved. I am already planning another cookbook : )"
--Lisa Emerson, The Pardi Family Cookbook

"I've never done anything like this before and I'm nervous and excited about it! Your website was great, and I think we've made a really good cookbook! I'll probably be doing one with my husband's family next!"
--Sally Walker, Grandma's Family Recipes

"The cookbooks are absolutely fantastic!! I am so glad I came across your website. The whole process was so easy and the finished product exceeded our expectations."
--Cindee McKie, INDOT Cooks! (Indiana DOT)

"When I went to visit my Grandmother she would make the most delicious special recipes, she never wrote them down they were all in her head. If we watched we would see how she made things but we never thought she wouldn't one day be with us.
When I was was growing up as a child I lived both in Ireland and in Milltown, New Jersey. My mother loved to cook interesting meals and encouraged all of us to have the same interest in food that my parents did.
Food is, in an Irish Family very important, as it is in many ethnic families an expression of heritage and customs. Food nourishes and comforts, it is part of any celebration and we remember the beautiful presentation the unusual and the taste. Growing up among siblings in our family, the competition was huge. We all love to cook and when we entertain each other we try to raise the bar and add something new to the table. To us cooking for someone is the ultimate in honoring them. As I grew up I dabbled with making cakes for special for friends and family, I have made Wedding cakes, I had a chocolate business making home made chocolates, I have given cooking classes in my home. I love to cook for people and share what I have learned. My Grandmother took the recipes she made with her when she died. My mother didn't always give out her secret recipes often leaving out one ingredient. Mom now does not remember the wonderful things she used to cook and now lives in Ireland in a Senior Center there .
I would like for the recipes I have enjoyed from my mother and the receipts I have developed to live on after I am gone so others can enjoy them. Many happy hours have been spent cooking in my kitchens and I have enjoyed sharing what I have learned with anyone that wanted to come to my classes and dinner parties. Creating an wonderful evening all starts with the table dressing, the details, china and glassware. To me when I have special guests I do not serve them on paper plates or plastic, I honor them with special table dressings and create the atmosphere of what is to come. In a world of instant everything time is very important. What better complement can we give to our family and friends but show them how special they are by taking the time to make what we prepare for them special.
I am putting this book together for my Children, for the memory of my grandmother for my mother who shared the love of cooking with me, for the Nuns in Christ our King school and Sacred Heart School for Girls who allowed me to experiment, and for my dear friends who have encouraged me to put a Cook book together so they can share my recipes with their friends and family."
--Christine Sullivan-Reitz, Tina's Guide to Fabulous Food and The Dining Experience
Family Cookbook Project note: It is heart warming that we are able to save and share your treasured recipes with your family. What a great story - and we bet most of our family cookbook customers feel the same way about food, family and sharing. Thank you!


"I just wanted to say thank you for your website in helping me publish a cookbook for my wedding. Everything went really well and all my guests were thrilled to get a cookbook. I will definitely recommend your website to other friends and family who want to take on a similar project. If I ever choose to make a cookbook again, I will be sure to use your website another time."
--Jayme Hadikin, Jayme & Wyllie's Wedding Cookbook

"Fantastic! The cookbooks arrived Friday afternoon, and we were able to distribute them at our 125th celebration! Everyone is almost as excited as I was!"
--Betty Turner, Jefferson Presbyterian Church Quasquicentennial Cookbook

"We got the cookbooks from the school office today and they are wonderful!!! I was so excited to see what they turned out like. I must admit that the website was much easier to use than what I thought it would be. Thanks again for being so easy to work with. The parents were thrilled with the books this morning. Some parents actually came back and bought a second round lol!!!"
--Lisa Mills, Carlisle Playschool

"I want to thank you and the site for making this one of the best experiences! Honestly, my entire family really enjoyed the making of the book."
--Kim Collier, In the kitchen with the Biggs'

"Just finished my family cookbook and this was the best site that I found to do it. The ease of uploading recipe ingredients and directions by cut/paste from my word document was great. Beautiful layouts and the ability to choose to upload my own. Loved being able to fully make this book my creation. I created my own cover and dividers. Other sites would limit your ability to do that. Thank you so much."
--Sandi Nichols, Secrets From The Skillet (on Facebook)

"WOW! It is so rare to find someone so helpful and sincere in customer service anymore! You are one of the few. Since I don't know of any national award for outstanding customer service, I am sending you some of my well-known, homemade chocolate chip cookies (my recipe is in our cookbook now!)
Thank you so much for all your help over the past few days. I will definitely tell everyone I know to check out the Family Cookbook Project website. I found it amazingly easy to use, once I overcame my operator error :-) Our church missions committee is going to love it in producing a church cookbook.
Enjoy the cookies. Sorry there is no trophy for best customer service of the day, but you could walk around with chocolate on your lips all day and tell everyone that you earned the Wilson Customer Service Award - they will be very jealous, I'm sure!"
--Kathy Wilson, Wilson Cookbook
Family Cookbook Project note: the cookies were awesome!


"LOVE LOVE LOVE OUR BOOK! Deliveries started last night once I posted on FB . . .had folks coming over . . .but mostly it was my sweet husband who said "I am SO proud of you!" that made my night . . .you and your co-workers did an AWESOME job . . .it is so much nicer than I had even hoped . . .Thank you Thank you Thank you!! What a professional team you have there."
--Cheryl Doublin, Four Sisters, A Legacy of Love from our Kitchens

"I have to say a huge THANK YOU! The cookbooks are amazing. I so appreciate your help in creating such a professional looking project. This buys me out of any family guilt-trips for YEARS! I work in a retail store, and my customers are asking me if they can buy a copy. Who knows how many more I'll end up ordering."
--Connie Roller, Food, Family & Friends


"I really enjoyed doing this and wish you had another cover for Holidays. I could do other books like "mom's advice" on love, finances, work, etc. There's no end to what I can think up! I hate seeing this come to an end..."
--Marilyn Griesemer, Good Food and Great Memories


"Our Truck To Table cookbook looks fantastic! Excitement is growing as all those who contributed wait for our "Release Party" this weekend. Sales will continue throughout the fall and the holiday season at various events here in Charlotte with our goal of presenting a substantial check in January to the Urban Ministry Center, an interfaith agency serving the homeless in our community.
"When we started planning for our cookbook, several in our group were reluctant to use an online publishing service for fear that individual assistance would not be available. With your excellent guidance, outstanding support, positive attitude and unending patience, you and your staff have exceeded our expectations.
"The cookbook committee joins me in thanking you for all that you have done to assist us in reaching our goal. You have been a joy to work with and we look forward to working with you again in the future on volume 2."
-- Louise Bonner, Common Grounds Farm Stand, Truck To Table
www.commongroundsfarmstand1.com


"We received our order of cookbooks on Monday and LOVE them! They are the perfect size and easy to flip through and navigate around. My family is going to be thrilled when they see them! Thank you for creating a website that was easy to use! When I had this idea to create a book I assumed I would have to spend hours entering recipes but you saved us so much time by putting that responsibly on the contributors."
--Jenny Lester, The Gadient Family Cookbook

"I have spread the word about your incredible site to everyone! It's such a lifesaver. For those of us who wanted to write a cookbook, but had no idea about the format!"
--Holly Powell, Mavis' Kitchen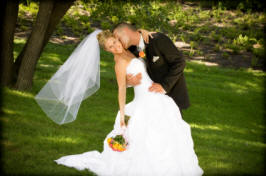 "I just received our box of 'Jake and Julia's Friends and Family Cookbooks' today! They turned out fabulous! I am so pleased, and so excited to give it to them at their wedding! Thanks so much for the wonderful website! This was just what we wanted, and we received such a great response from our family members who contributed."
--Rita Flatz, Jake and Julia's Friends and Family Cookbooks

"Thank you for the excellent job you did on our family cook book, The Pribyl Family Cook Book. The results are wonderful, wish we would have ordered more!"
--Kathleen Morgan, The Pribyl Family Cook Book (on Facebook)

"I made this cookbook as a gift to my daughter for her bridal shower and all of the wedding guests were given the opportunity to donate their recipes. it will be a family heirloom I am certain. Thank you again for this wonderful site. It was so easy to use."
--Debbie Steele, The Steele / Brown Family Cookbook Project

"I worked with your team about a year and a half ago to create my family's cookbook. When I gave the finished, published books as Christmas gifts to all the women in our family, one of my sister-in-laws cried because she was so touched and pleased. I just wanted to reach out to you again to say thank you for having such a great tool and team to help make this happen so easily. I write a food blog (here's the link), and wanted to let you know that you're mentioned in my today's post. Thank you, again, for being so wonderful to work with!"
--Tracey Harrelson, The Kitchen is My Playground

"We had our Family Reunion this past week-end. Everyone loved the cookbooks. Your company did a fantastic job with the printing and delivery!!! Thank you."
--Sue Ann Bish Spangler, The Bish Family Cookbook (on Facebook)

"UPS tracking states that I will have my books tomorrow, loving it! Hopefully we will be doing another cookbook for my husband's side of the family, we are having a reunion early August, and my sister in law and I are going to pitch the idea to the rest of the family."
--Dianne Skemp, Reth Family Cookbook

"I LOVE the site and so do the members of my family. A couple of Aunts have even become obsessed with adding recipes and I had to tell them to stop!"
--Laura Kohl, The Hopta Family Cookbook Volume 2

"Our daughter's wedding was a huge success and the cookbooks were a big hit!"
--Michelle Tenny, Jessie & Lucien's Family Cookbook

"Thanks so much for our adoption cookbooks! They look amazing!!! And we are selling them pretty quickly! I wanted to get a quote from you for a reprint. Thanks so much!!"
--Leslie Schell, The Schell Family Adoption Fundraiser

"I am sure you make the majority of your money from published cookbooks, but my girls and I love using the online recipe box. I decided to do this when they all moved to different cities. I was recently in Austin over Thanksgiving and my daughter was cooking from her Netbook via online Family Cookbook. Often they ask for a recipe and I send it via online recipe share. I think this is great. Thanks!"
--Donna Field, The Field/Miller Family Cookbook Project

"I just wanted to send you a quick email to say Happy New Year and thank you ever so much for all of your help with our cookbook. It was a great success for the girls and I couldn't have asked for better customer support. We will definitely spread the word!"
--Dina Rotundo, Our Family Favorites

"I just picked up my cookbook from Kinko's and I love it! It's even better than I expected. Thank you for your help all those times when I hit a snag during the process. It was fun and my kids are going to be tickled to death. Now, maybe they can make the dishes themselves instead of asking me to make them for them. LOL"
--Karen Lammey, Kooking in Karen's Kitchen

"We have a received our cookbooks and there are a huge success!! Thank you so much!
All the ladies at our church are thrilled."
--Wendy Francis, Recipes to Remember

"The cookbooks arrived yesterday. They look awesome! We are already planning our next cookbook!"
--Wendy Jacob, St. C. Singers First Annual Cookbook

"I just received my shipment of the Ear, Nose and Throat Associates of South Florida cookbook and they turned out awesome. Everyone is so pleased with them. We would like to possibly place an additional order as we did not order enough. I knew this was going to happen..."
--Laura Sternberg, Ear, Nose and Throat Associates of South Florida Family Cookbook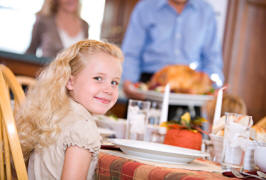 "I'm really pleased with the cookbooks and can't wait to give them to family and friends for Christmas. They even arrived early. I have told a few friends about my excellent experience with The Great Family Cookbook Project, and many of them are interested in it too for their own projects. I was able to give your organization rave reviews."
--Nancy Mercure, Our Family Cookbook
"I just wanted to get back to you now that I've received the cookbooks. They look great! As you know, I was quite anxious about signing off on the internet printing without something physical in front of me. But, I'm very pleased with how they came out. The picture quality is very good--although I wish I'd made the pictures on the front of the dividers bigger. I'll be presenting them at our family reunion that will be this Thanksgiving. I think everyone will really enjoy them. I appreciate your help throughout the process!"
--Julie Zaideman, Eat, Drink & Be Merry!

"Our cookbooks arrived less than two weeks after the order was placed and they are perfect! You make this
such an easy process. It was a pleasure working with you."
--Carole Robinson, The Robinson Family Cookbook

"Well we received our cookbooks on Monday afternoon, and it's been a flurry of activity ever since. We're almost sold out already!! We love your product and thank you so much for running such a great website/printing process! "
--Robin Fraser, Cookin' the Books

"Yea!!! They're here, they're here!! Thank you so much for your great service. The cookbooks came in over a week before I expected them to. The coil bindings are wonderful, no problems with pages binding, they lay flat easily and they allow the pages to fold all the way to the back. I can't express how much I appreciate that your website was for real (I'm a very apprehensive person when it comes to the internet.) Everything went so good, almost too good to be true. This was a big job that you made easy because of the software, your customer service and your understanding of a lady who was freaking out over the project."
--Patty Athey, Holden Lutheran Church: Where We Go to Be Fed

'The cookbooks are amazing! Thank you so much."
--Shari Crenshaw, Bayou Secrets

"Thank you so much! I just paid by credit card. Looking forward to receiving the final book! Your site has been wonderful to use, and my family is already talking about doing a follow-up edition."
--Tracey Harrelson, From the Kitchen with Love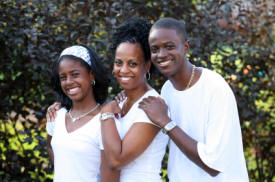 "Hi! I delivered our family cookbooks over the holiday weekend at our family reunion. Everyone was ecstatic! They loved the cookbooks. They loved it so much they would like to start another book/add recipes to the website. I renewed our annual membership in March. I wondered if I could upgrade to Lifetime status? Many of our family members use the website directly to pull up recipes when they are cooking. I should have gotten the lifetime membership in the first place!"
--Rachel Benjamin, Klick Family Cookbook

"Let me tell you how great this program is. I was able to scrounge together recipes that have been together in my family for 200 years or more. By publishing this cook book, A Real Southern Comfort, you helped me preserve a great piece of family history. This cook book saved a lot of what my family was made up of. In this day and time of fast foods and microwave cooking it would be easy to let all this family history slide by and be forgotten. But not now, not anymore. We have sealed up it's place for generations to come. It is written and will continue for eons to go. This is no small matter. Thank you for all you have done."
--Mike Wallace, A Real Southern Comfort

"Thank you so much for your help with my book. I received my order last Friday and they are beautifully done. I am so pleased!"
--Marilyn Locicero, NOW YOU'RE COOKING ---AGAIN!


"I just received my finished cookbooks and they are fabulous! I have already given out several copies and the comments I have received are great. The cookbook is so much nicer than I had expected. I can't thank you enough for this website. It is very user friendly and your service is without question the best I have ever encountered. The ways that you allowed me to personalize the cookbook and keep everything organized was so wonderful. Someone commented that I even went to the work of creating an index--I had to give all that credit it you. I am very proud of this endeavor and will whole-heartedly recommend your website to anyone and everyone."
--Sherry Thompson, Mom's Recipe Box


"My entire recipe box is now entered in my family cookbook and I don't have to look for hours just to find a recipe any more."
– Denise Wyer, Donovan Family Cookbook


"My sister-in-law calls all the time for recipes, now she just goes to our online family cookbook and calls only when she has a question."
- Michelle Clark, Clark Family Cookbook


"We are planning another "big" family reunion in two years, 2010, and the committee has had several requests of adding more recipes and doing another mass printing of our family cookbook project. It was so cool to see people at the reunion leafing through the pages and realizing what the book was all about. All the work was definitely worth it for me; and I know you went out of your way to help me make this a success. Thank you."
--DeeDee Duffy, DiSalvatore Family Cookbook


"I LOVE the website...it is so easy to use and the e-blast feature has made managing this project a breeze!"
--Susie Dvorak, The Kadavy Family Cookbook


"You asked for ideas about motivating family members to contribute. We played recipe bingo. Recipe #150 was a BINGO and won $50.00. That may be pricey for smaller cookbooks but I think even $10 would get people to keep looking and adding recipes. It really did work for our cookbook."
--Gayle Villarreal, A Pinch of This 'N a Pinch of That Recipes


"My family and I created "Kitty's Kids Sweet Memories ", it was a great project for us and with the help of your web site it was very simple. We were all very excited when the books came in and they could not have turned out any better."
--Anne Moustafa , Kitty's Kids Sweet Memories


"I just wanted to let you know that this has been a very special Christmas for family and I (the women folk mainly); because I think that the cookbook will be wonderful when we all get around to contributing. (Some are slower then others). May this continue! Thanks for the great site. I look forward to getting the finished product when they have contributed; it could take a while…"
--Karen Bittner - Olinda Victoria Australia Cookbook.


"The Step by Step Cookbooks, by The STEP Foundation, arrived yesterday. They are beautiful. All the late nights of typing were, indeed, worth it! Everyone to whom I've shown them so far wants to purchase one. I and some friends are hoping to get another cookbook together in the spring, to aid in our fundraising for Relay For Life.
Thank you so much for your help!"
--Name withheld by request


"I just received our cookbooks and I must tell you I am so very happy with them. They are beautiful. It is a bittersweet happiness, since we lost our matriarch three hours after I submitted the cookbook for printing. You were good enough to allow me to put in a dedication page in after I submitted it. This was the easiest project I have ever done. The end product is wonderful. I am now looking for members of our other families to start another one. Again, thank you for your kindness, patience and your great site. What a wonderful way to immortalize your family recipes and history. "
--Buffy Hunt - Long Family of Decatur County Cookbook


"Just wanted to let you know our cookbooks were received in time to distribute at Thanksgiving. Everyone thought they looked great. Thanks for creating such a great tool for us to use to create our cookbook. And thanks for being so responsive to all my many questions during the process."
--Annette Ahart, 2008 Ahart Family Reunion Cookbook

"Just wanted to thank you for all the work you did on our DiSalvatore Family Cookbook! The cookbook looks great! Everyone is still raving about it and I'm taking more orders for a second printing sometime in the near future. I even have people who are not family asking for copies of it!"
--DeeDee Duffy, DiSalvatore Family Cookbook


"You asked for ideas about motivating family members to contribute. We played recipe bingo. Recipe #150 was a BINGO and won $50.00. That may be pricey for smaller cookbooks but I think even $10 would get people to keep looking and adding recipes. It really did work for our cookbook. "
--Gayle Villarreal, A Pinch of This 'N a Pinch of That Recipes


"I look forward to this project!! What a great concept. I am in Phoenix and in charge of a cookbook for my family in South Dakota. What a great time saver."
--Marla Ringling, Brumbaugh Family Cookbook


"This website is just SO EASY to use and it has been great fun for the whole family."
--Annie L. Cisneros, Joy of the Repast: Favorite Recipes of Family and Friends


"I arrived at my parents last night and the cookbook arrived on the 21st as promised. I am THRILLED!!! I just wanted to say thanks for everything. The cookbook looks great and I am so excited to present it at my family reunion today."
--Name withheld by request


"Thanks again for all your support, guidance and most of all your willingness to go the extra mile so that I received the cookbook in time. You guys should be congratulated on a well done program."
--Karen Sword, The Sword Family Cookbook


"Thank you again for all your help. I guess you can tell I'm computer-challenged, but your web-site made it possible for me to do something I've been wanting to do for years!! I'm excited that it's finally finished!"
--Marilyn Locicero, NOW YOU'RE COOKING ---AGAIN!


"Great program and so easy to use! "
--Marilynn Vannucci, Our Cookbook


"I love collecting cookbooks and this is the first time I've created one myself, I'm very Excited about it."
--Gail New, Gail's Kitchen Cookbook Vol.1


"I have to again say, I am so excited about your cookbook program! I have been looking for at about 5 years for software to purchase or use that would allow me to do a project such as this for my own family. Because I use computers on a day to day basis, I know the possibilities, and yet your program is the only one that provides all the opportunities I had in mind. Thank you for making my personal dream come true! I have a very long way to go before I can finish what I have started, but it certainly looks do-able at this point. I told my sister about my project and got her excited as well. She too is seriously considering the same."
--Elaine Dacke


"LOVE the cookbook!! My dad gave it to me for Christmas. I saw some great recipes I'll be making for New Year's and saw some I was haunted with as a child-Mince-dad loved it so much we ate it at least twice a week. Maybe I'll have something to add to the next book. Thanks for all your hard work."
--Jennifer and Family
"I have to say that the more I worked with our family recipes on your website, and noticed the "personal notes" - that's when I realized all of our family stories could come into play. It's a wonderful way to document family traditions in the kitchen. The one "down side" if you could even characterize it that way is that many family members, once seeing the cookbook, mentioned to me they didn't really know it was going to be as great as it is. They didn't realize I was looking for each individual's favorite recipes and any stories that go along with it. I guess that's part of the learning curve when taking on a project like that. Many family members want to add more recipes."
--DeeDee Duffy, DiSalvatore Family Cookbook