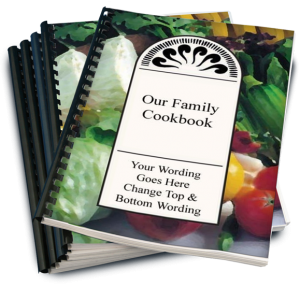 Giving the gift of a beautiful personalized family cookbook is something that many, many of our cookbook editors are looking forward this holiday season. As such, this is by far the busiest time for printing your cookbook.
Here are some deadlines to know about to make sure you have your cookbook print orders in hand when you want them:
Thanksgiving: Sunday, November 1st
Christmas: Monday, November 30th
So now is the time to contact all of your contributors with your Reminder Tool and tell them to enter their recipes now before it is too late. We recommend using a recipe submission deadline a couple weeks ahead of your deadline. So for Thanksgiving, give your helpers a deadline of October 15th in order to give you time to review the recipes, make sure all of the extra spaces are removed and words are spelled correctly, and still have time to place your order before the printing deadline.
And don't feel you need to wait for the absolute deadline to submit your order either, those days and extremely busy and cookbooks are printed on a first come, first served basis. So the earlier your cookbook order is placed, the sooner you will have your cookbooks in hand.
Family cookbooks make wonderful gifts for family and friends alike. The effort you put into your cookbook now will pay off for your entire family for years to come.