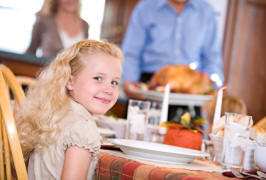 One of the reasons we works so hard on a family cookbook is to preserve our favorite recipes for future generations. It is equally important to help that next generation develop a love of good food and cooking at an early age. That is why Family Cookbook Project created a simple cookbook just for the kids in your life.
Kids Cookbook Project lets you create your own customized cookbook for the special little one in your life. Simply enter your  child's name and choose boy or girl and immediately preview them in their own special personalized Cookbook! We will then print your full color customized, personalized kids cookbook. It's just $24.95.
Keep Kids Interested in Reading …put them in the story! Every child loves a story. A good story helps them to explore their imagination. A great story has them as the main character and holds their interest in reading. That's what we do! …Kids Cookbook Project makes great stories about children with your child as the main character. And we make it easy and simple to do …as simple as 1-2-3.
As the holiday's approach, this would make a great personalized gift for the youngsters in your life. To learn more and to order. visit Kids Cookbook Project.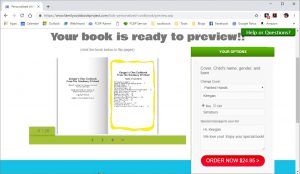 Bill Rice is Co-Publisher of the Great Family Cookbook Project, a website that helps families and individuals collect and share food memories. Follow us on Facebook and Pinterest!