The Ham Cycle Recipe
Tried it? Rate this Recipe: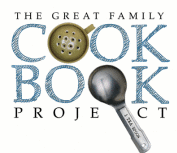 This recipe for The Ham Cycle, by Nord Brue, is from Brues, Let's Eat, one of the cookbooks created at FamilyCookbookProject.com. We help families or individuals create heirloom cookbook treasures.
Contributor:

Contributor:

Nord Brue
Added: Sunday, January 18, 2009

---

Category:

Category:

---

Ingredients:

Ingredients:

The Ham Cycle

Every Iowa farm boy growing up in the 1940's and 50's learned about the hog cycle. Two years of up prices for pigs then two years down. As prices increased farmers kept their pigs from the market and bred more. This created shortages and higher prices until farmers had more pigs than the market could absorb and as they began to sell them prices went down and so they sold more because it was no longer economical to keep hogs and with the increased numbers available the prices dropped even more until the farmers didn't have enough to sell and the prices began to rise as supplies dwindled and the cycle started again.

I still remember this lesson and ponder it as the stock market wobbles but, truth be told, I find the "Ham Cycle" more pertinent than the hog cycle to everyday domestic life. I'll admit that I invented the notion of a ham cycle when I read that the definition of eternity is "two people and a ham." Something had to be done and so, with a nod to my Mom for the Scalloped Potatoes and Ham, and to my Grandmother Brue for the Bean Soup I created my own version of the Ham Cycle.

It starts with buying the ham. Cheaper is better. The expensive hams are loaded up with glazes and flavorings often pre-cooked and pre-sliced and impossible to bake at home. Look for the one that says, "Ready to Cook." In Vermont I buy Cook's brand shank portion which is a seasonally featured special at $.99 a pound even in 2008. The butt portion is O.K. but I prefer the shank cut because it is better slow roasted usually costs 20 cents less per pound, and, in my opinion, is better for the bean soup finale.

Page 2 Facing the recipe:

Pot Luck Dinners were a frequent fact for farm families in the rural Iowa of my youth. Church gatherings, family reunions, 4H meetings, neighborhood get togethers, almost any excuse seemed to justify a Pot Luck Dinner. With due regard to budgets and family preferences each family was supposed to bring enough food for themselves and perhaps a bit to share. The "tuna hot dishes" that Garrison Keillor describes were nowhere in evidence but I can't recall a single Pot Luck Dinner without multiple version of Scalloped Potatoes and Ham. The tricky part of these outings for a hungry young boy was reconciling his desire to see his Mother's dishes recognized for their true genius (and therefore eaten ravenously by the crowd) and making sure he got there in time to get his fill before all that remained were the efforts of inferior cooks. Ah, the lessons we learn in life.

In the realm of lessons, as I look back, I am struck by how alien it must seem to people raised in the Jewish tradition to feature a dish of pork cooked in milk and butter. Alien yes, but also delicious. This is a real meat and potatoes dish from the meat and potatoes part of the country.

Caveat: This dish takes time to cook. As my Father Les told me, quoting his Father Nels, "I never had scalloped potatoes that were done." He meant of course fully cooked and scalloped potatoes should tender, never be al dente which is reserved for the pasta in the Pasta Fagiole at the end of this cycle.

Page 3 The recipe

Scalloped Potatoes and Ham

4 lbs potato

3 lbs ham

1 qt milk

1 pint half and half

3 T butter

1/3 cup flour

½ small onion

salt and pepper

Preheat oven to 375 degrees on convection setting

Slice ½ to3/4 inch thick ham slice off shank, 2 slices 1 ½+ lb each

Prepare roux of butter and flour; add onion; add milk; heat to boiling

Slice potatoes and layer in large casserole salting and peppering each layer

Cover potatoes with ham

Pour boiling milk mixture over ham and potatoes

Cover with aluminum foil

Place on large sheet to catch boil over

Bake for 1 ½ hours then remove foil and bake another ½ hour

Yes, this is a largish amount of food and unless you are feeding a very large family or serve it at a dinner party you will have leftovers and that's the best part. Here's a notion-- for breakfast two days later, slice some of the ham into smaller pieces and heat it together with some of the potatoes and sauce in a non-stick skillet. When the ham and potatoes are bubbling, break two eggs for each person over the eggs, cover and poach the eggs for 5-6 minutes.

As I recall it, my Mom had perfected Scalloped Potatoes and Ham and, along with her version of Swiss Steak, it ranked in the very upper reaches of culinary excellence. It was real man pleasing food (to paraphrase Suzanne) but as I look at the ingredients and the quantity I must now acknowledge that it may be more nutritionally appropriate for a young farmer burning 5,000 calories a day in the hayfields than for those of us with sedentary jobs or who have lost a little spring in our step.

Page 4 Facing the recipe

As I think about, this recipe has the shortest ingredient list of any in my files. In fairness, if you have a steam injected oven you can omit the additional water. And why not try it that way? The processors have added a great deal of water; if your package reads like my recent ham you will have noticed that the package includes 23% added water. Your mission is to slowly bake out that excess water and slowly roast the ham in a moist oven until the meat has become tender and juicy and ready to fall off the bone.

Ham, of course is nothing more or less the cured hindquarter of a pig. There are two day to cure a ham—dry or wet. Dry is the route to the elegant world famous delicacies of Italy's prosciutto di Parma, Spain's jamon Iberico, Gemany's Westpalia, and the fable Chinese Jinhua which I have read about but never had the chance to eat. In the United States of America it is our the country or Virginia hams that are dry cured and something of an acquired taste. But no, I am not talking about these dry cured super expensive items but rather the wet cured mass produced American hams which still can often be found for less than $1.00 per lbs

After this ham has been baked and gotten rid of the excess water and a little more of its natural juice you will have concentrated the flavors wonderfully and any resemblance of to what you buy in deli department the grocery store is merely in the name.

Page 5

Baked Ham

1 8-10 lb uncooked shank portion ham

½ cup water

1. Pre-heat oven to 325°

2. Unwrap ham, rinse it, and be sure to remove plastic bone cover

3. Place ham, cut section down in a light colored baking pan that is only slightly larger than the ham

4. Add ½ cup water

5. Put in pre-heated oven for 1 hour

6. Turn the oven down to 275° and let roast for another 2-3 hours. You will know that it is down when the meat retracts from the shank bone and the sections start to separate.

7. When the ham is done to your satisfaction, remove it from the oven and pour the drippings into a large Pyrex container. When cooled refrigerate for later use in the soup.

8. Tent ham with aluminum foil and let rest for ½ hour to 2 hours, then slice and serve

9. As soon as the ham has cooled refrigerate in a large plastic bag to preserve freshness

Page 6 facing the recipe

The recipe for Bean Soup which follows was inspired by my Grandmother Caroline Hanson Brue even though she probably would not even recognize it as a proper Bean Soup. There was often a pot of ham and beans bubbling on her stove and it didn't take much begging to have her serve you a bowl. When you tucked in, Grandmother Caroline always asked, "How is it" and even the grandchildren quickly learned that "O.K." was not an acceptable answer. Recognition, indeed, high praise was expected, even required.

Grandma Caroline was something of a purist when it came to Bean Soup. She believed in salt and with the generous amount she added and what cooked out of the very salty ham no one needed salt pills to survive a sweaty day in the hayfields. One the other hand, she did not adulterate hers with vegetables or other green stuff although a bit carrots and celery might have sneaked in. It's possible that these vegetable innovations were added by my Mom but in any event the addition of celery, carrots and onions started the slippery slope to transformed pure Iowa Bean Soup into Italo-Norwegian Pasta Fagiole.

We live in a Darwinian world. Literally as I was writing this material I got a call from Son Erik who asked for a Bean Soup Recipe. Of course I sent him my own adulterated version, not my Grandmother's. A day later he called to say, "It was great." He went on to say he had used navy pea beans (a regression to his grandfather's preference) and had added star anise, the five fragrances flavoring of the orient (a nod to his wife Hanna and China, the land of her birth.) He loved the star anise addition and I didn't mention that I've previously added a hot dried pepper or two which I expect he'll figure out for himself next time around. I'd love to return in a generation or four and see what they do with ham and beans.

Page 7

Bean Soup

1 lbs white beans*

2 T Peppercorns

1 Scant T of whole cloves

1 Bay leaf

31/2 qts water

3 medium onions

3 medium carrots

4 celery stalks (or heart of celery) chopped

3 cloves of garlic, whole

Hambone with plentiful meat

Stock reserved from baked ham

Put ingredients in a large soup pot.

Bring to boil and then simmer for two hours.

Remove ham and fat.

Remove and discard the onions carrots and garlic

Chop ham and return to soup.

Take the congealed stock, remove layer of fat and add to soup

Add fresh onions and potatoes.

Bring back to boil and simmer twenty to thirty minutes until vegetables are done

* If this is for Bean Soup only I use Navy Beans or Small Pea Beans; if it is to be a base for Pasta Fagiole, use Cannellini (Alubias), a larger white bean, and do not add the fresh onions and potatoes. After the soup boils again, cool it and store for up to a week in the refrigerator. When you are ready to make the Pasta Fagiole, remove the hardened fat, gently reheat the soup and add the rest of the ingredients in the following recipe.

Post the recipe.

Thanks to Grandmother Caroline Brue for the inspiration. I have fond memories of this intelligent and imposing woman. I remember the visits we had (just the two of us) when I was about 13 years old and attending Confirmation classes at St. Paul's Lutheran Church. We had a car pool of sorts and often I walked down to their house in tiny Irwin, Iowa to sit with her on the front porch of their house while waiting for the drive back to Fiscus and the farm. Her aspiration for me was to become a Preacher. I suspect she would have nominated herself for the clergy if she had lived today. Caroline's language skills were formidable, her diction correct and precise and she shared her knowledge and language skills freely with others. Much later in life -- after Caroline's death, my Uncle Leo, the family philosopher, told me, "I expect the reason your Dad and I murder the English language is because our Mother cared so much to get it right." Even visitors from Norway marveled at her command of Norwegian, a language she learned in the U.S. If one believes that these traits are passed down through the generations then I submit that daughter Alexia may have inherited her love of language and talent for it from her Great Grandmother Caroline.

Page 8

Pasta Fagiole, pasta and beans, originates in Tuscany, the bean worshipping province of central Italy. It is significant enough that it is now served throughout the country and during 10 days in 2002 when my Dad, my son Erik and I spent traversing Italy from Milan to Foggia and back again it was my Dad's "go to" dish. When the garlic and onions and general unfamiliarity of Italian cuisine weighed on him he was always satisfied with any regional interpretation of Pasta Fagiole. In general the Italians don't do much in the way of variations with this dish. Sometimes more beans, sometimes more pasta, perhaps a little tomato or none at all it was unfailingly an unspicy comfort food for someone raised to appreciate the rib sticking pleasure of the white bean.

My own Italo-Norwegian-American cut is a little more involved. It is still about the pasta and beans but with extravagant additions of vegetables sautéed in olive oil and even more garlic than Italians might suggest it has become a dish which often inspires requests for more. Enjoy the task and the food.

Xxxxxxxxxxxxxxxxxxxxxxxxxxxxxxxxxxxxxxxxxxxxxxxxxxxxxxxxxxxxxxxx

Xxxxxxxxxxxxxxxxxxxxxxxxxxxxxxxxxxxxxxxxxxxxxxxxxxxxxxxxxxxxxxxxxxxxx

Pape 9

Pasta Fagiole

Make Bean Soup as above

3-5 T of good olive oil

2-3 small to medium onions

1 head of fresh fennel

3-4 carrots

4 T rubbed sage

2 T dried rosemary leaves

2 cloves of garlic

15 oz can of diced tomatoes

one bunch curly leaf parsley

6-8 oz of short dry pasta, ditalini, farfalle, orrichete, wagon wheels, etc.

one bunch of fresh Basil

4 oz of good Grana (parmignano reggiano) for grating over the soup

4 oz good olive oil for drizzling over the soup

If you make this dish directly and without the bean soup buy four 16 oz cans of cannellini (Alubia) Beans, a 1lb Ham Steak and large can chicken stock. Chop the ham and sauté then add the beans and chicken stock and bring to a simmer and then proceed as above.

---

Directions:

Directions:

---

Number Of Servings:

Number Of Servings:

Preparation Time:

Preparation Time:

6 days
Learn more about the process to create a cookbook -- or
Start your own personal family cookbook right now! Here's to good eating!
Search for more great recipes here from over 500,000 in our family cookbooks!