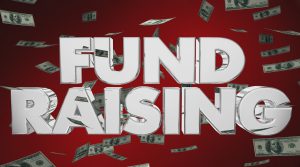 Fundraising is a fact of life for many organizations. People in the community love to help a good cause however often get tired of the same fundraisers year after year.
One new way that many churches schools and nonprofit organizations are raising funds is with a cookbook fundraiser.
A cookbook fundraiser can be very profitable and a fun community event that creates a valuable community cookbook that will be remembered for a long time.
Using a website, like cookbookfundraiser.com, makes it easy to gather recipes and design a beautiful cookbook including recipe layouts and indexes.
Here are tips for creating a cookbook fundraiser from cookbookfundraiser.com:
Establish an editor and or committee to manage the cookbook process. The editor and committee are responsible for the design of the cookbook.
use your traditional communication tools to invite individuals in your community to contribute recipes to your cookbook. Allow them two I had their recipes online so your editor doesn't have to do it for that.
Set a deadline for submitting recipes about a month out. People will always procrastinate to the last moment so giving them more time will just delay the project.
Increase your profits by including advertising in your cookbook. Local businesses love to support good causes and are willing to place small space adds in fundraising cookbooks. You can more than double your profit I including ads in your cookbooks.
When your cookbook is printed, go back to everyone who contributed recipes and get them to purchase your cookbook. Also remind them that cookbooks make great Christmas gifts!
A successful Cookbook Project can bring a community together for a common cause. Many memorable events center around food and a cookbook will be well received.
Bill Rice is Co-Publisher of the Great Family Cookbook Project and CookbookFundraiser.com, website that helps families and organizations collect and share food memories by creating their own printed personal cookbooks. Follow us on Facebook, Instagram and