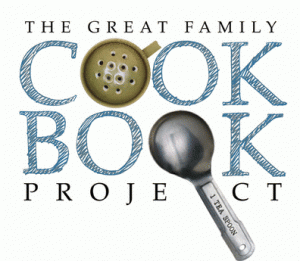 It seems that every day is a special day for something. Especially when it comes to our favorite (or not so favorite) foods.
FamilyCookbookProject.com created a list of special food related holidays that you may not be aware of.
By the way, it is also National Soft Pretzel Month, National Soy Foods Month, National Fresh Celery Month, National Pecan Month and National Frozen Food Month
For fun, pick some of your favorites and served them on their national day. Remember to tell us what your favorite day of the month is for March!
March Food Related National Days
1 – National Fruit Compote Day
     National Peanut Butter Lover's Day
2 – National Banana Cream Pie Day
     National White Chocolate Cheesecake Day
     National Crown of Roast Pork Day 
10 – National Blueberry Popover Day
11 – National Oatmeal Nut Waffles Day
12 – National Baked Scallops Day
13 – National Coconut Torte Day
16 – National Artichoke Hearts Day
17 – National Corned Beef and Cabbage Day
       National Lacy Oatmeal Cookie Day
20 – National Ravioli Day
21 – National California Strawberry Day
22 – National Bavarian Crepes Day
23 – National Chia Day
       National Chocolate Covered Raisin Day
25 – National Lobster Newburg Day
26 – National Spinach Day
27 – National Spanish Paella Day
28 – National Black Forest Cake Day
29 – National Lemon Chiffon Cake Day
31 – National Clams on the Half Shell Day
Bill Rice is Co-Founder and Publisher of the Great Family Cookbook Project, a website that helps families and individuals collect, preserve and share food memories by creating their own printed personal cookbooks. He is the author of The Wellfleet Oyster Cookbook (Available on Amazon) and the Cape Cod Cocktail Cookbook, both created using FamilyCookbookProject.com. He is also editor of the Donovan Family Cookbook, now it's third printing.
Follow Family Cookbook Project on Facebook, Instagram and Pinterest!