Many Americans are planning on giving the gift of crypto currency this year, but many don't know how, according to a new study by crypto lending firm BlockFi revealed.
Crypto currency is a growing form of digital asset that has become very popular over the last few years. There is a lot of hype around bitcoin, the first successful crypto currency. Some people claim it will become the world's reserve currency and is becoming an equivalent to digital gold.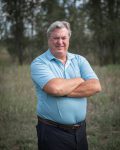 Bill Rice, Co-founder of Family Cookbook Project, has started a new company to make giving crypto as easy as possible. His company has created CryptoBuxx, a series of gift certificates backed by popular crypto coins like Bitcoin, Ethereum, Dogecoin and Cardano.
"The BlockFi survey points out a lack of knowledge on how to actually give the gift crypto", said William Rice, founder of CryptoBuxx. "While one in ten plan on giving crypto this year, less than a quarter of respondents actually knew how to send crypto to someone as a gift. That is why we created CryptoBuxx crypto gift certificates. It is an easy way to give the gift of Crypto to someone even if they do not have a crypto wallet."
How CryptoBuxx Work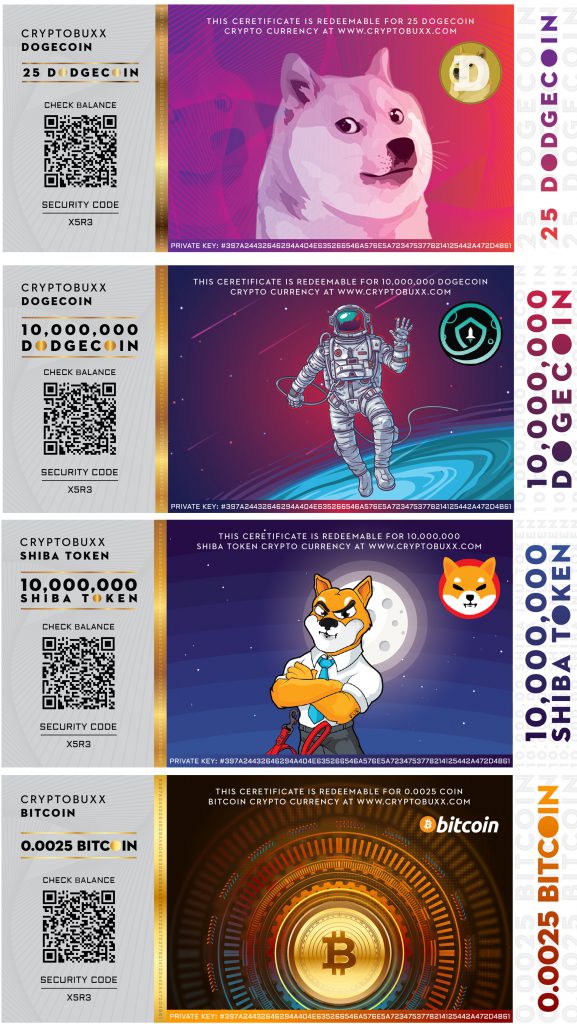 Cryptocurrency or crypto is a digital asset designed to work as a medium of exchange wherein individual coin ownership records are stored in a computerized ledger using strong cryptography to secure transaction records, to control the creation of additional coins, and to verify the transfer of coin ownership. Before CryptoBuxx, the recipient would need to already have a crypto wallet in order to receive crypto coins. Now coins can be given as gift certificates and redeemed later.
CryptoBuxx are offered in two types:
Printed – Printed on offset-presses, the colorful printed CryptoBuxx are 2.625 x 6.125 inches, approximately the size of a US Dollar bill. It features images from the crypto coin's website on two sides. A security code is covered with a scratch off covering for additional security.
Digital – The digital version of the CryptoBuxx is a PDF that can be downloaded or delivered via email. The files include an image of the front of the Buxx design along with directions on how to redeem.
Each CryptoBuxx contains a 256-bit encrypted serial number along with a covered security code that are required for redemption. A QR code is included to allow user easy access to our website for redemption or to check the current value.
When an individual comes to the CrytoBuxx Products page, they can select the crypto coin and denomination, paper or digital type and number of Buxx requested. The system will price the coins at the current market value including transaction costs, and the individual can add them into their shopping cart for purchase.
CryptoBuxx can be purchased with credit cards, PayPal or several popular crypto coins including BTC, BNB, Link, ADA, DOGE, SHIBA, HNT, USDT and USDC.
Before a CryptoBuxx is sold, the corresponding crypto coins have already been purchased and held in a cold wallet offline for added security. Once the Buxx is sold and shipped, the Buxx is activated and awaits redemption. The website walks users though creating their first crypto exchange account if they do not already have one. When the CryptoBuxx is redeemed,  the coins are transferred to the redeemers crypto wallet.
To learn more and to give the gift of Crypto to someone special this holiday season, to go www.CryptoBuxx.com.