Increasingly, more websites are finding out about FamilyCookbookProject.com and writing about their experiences with creating their own family cookbook using our website. Here are some online articles you might enjoy. This will be updated from time to time with new articles so check back often.
The Family Cookbook Project – Let's turn all those recipes you've been collecting into your very own family cookbook!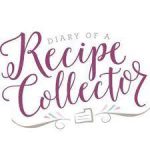 – The Diary of a Recipe Collector is written by wife to an awesome husband, mother of four great kids, and a former middle school math teacher.  She love collecting recipes and cookbooks and being able to share the things she make.  She has gotten so many cookbooks and torn so many recipes out of magazines that making a Cookbook with FamilyCookbookProject.com was a no brainer!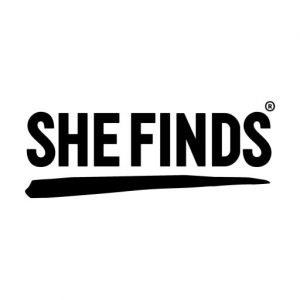 This Customized Cookbook Is The Perfect Gift For The Chefs In Your Family – SheFinds is the destination where women are inspired to treat themselves. They liked our cookbook making software.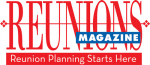 Collect family recipes for a fundraiser! – Reunions Magazine, which helps family and groups create memorable reunions, Featured this article in their September issue that includes advise from Family Cookbook Project founder Bill Rice on how to get everyone involved with making a cookbook for a family reunion.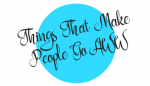 Making Your Own Cookbook – Things that make people go AWW is a blog that is always looking for new and fun things for people to try. They wrote about Family Cookbook Project.

Here is an interesting idea for Father's Day Gifting – a personal cookbook filled with dad's favorite recipes and photos. FamilyCookbookProject.com – InTouch Rugby covers Rugby clubs in the UK, Ireland and USA with a focus on grassroots rugby unions. They named Family Cookbook Project as a great idea for Father's Day gift giving.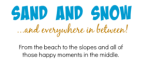 Pitch the Old Recipes – Sand and Snow, a lifestyle website, included Family Cookbook Project in their article Mother's Day Gifts That Will Put A Smile On Her Face. We know a personal cookbook will do that for anyone!

FAMILY COOKBOOK PROJECT: HOW TO CREATE A FAMILY COOKBOOK – Practically Homemade features simple recipes for everyday families. They used Family Cookbook Project to make their family cookbook and wrote about how easy it was to do as a family project.

Spring Potato Salad Recipe – Family cookbook Project sponsored a recipe on the website CuisineFiend and they gave our site a try and loved it. The Potato Salad recipe is very good as well.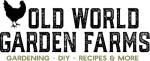 Create A Cookbook – A Great Way To Preserve Your Family Recipes –  Old World Garden Farms was created as a way to update friends and family creating a "simple life" on a small farm. Finding love in the simple things in life to live to the fullest. The sites have now grown to over 10 million monthly viewers, with followers from 220+ countries.

Guys! I Made a Cookbook…And You Can Too! – MiMi-a great name for grandma provides a Grandma's spin on crafts, games, recipes & lifestyle. She used Family Cookbook Project to create her own cookbook and offers it to her readers in a digital format.

How to Make a Family Cookbook and Pass Down Family Recipes – Whether you're an established, been-there-done-that Grandma, a brand new Grandma or a Grandma-to-be, you are in the right place, this blog helps you make the most of the time we spend with our Grandchildren.

For Grandmothers & Grandchildren – Family Cookbook Project Review – Grandma's Home offer a diverse collection of grandparenting tips, articles, parenting issues, personal experiences, brags, lots of photos, and much more! A little bit of everything.

Create a Family Cookbook Together at Family Cookbook Project – Parenting Healthy is all about product reviews. Bringing products to the lime light that can help families save time and raise happy, healthy and active families. They selected to review Family Cookbook Project for an post.

A Family Cookbook Is A Present With A Future  – This is a guest post by Family Cookbook Project founder Bill Rice on the website babyboomers.com, resource for Baby Boomers who want to keep their mind open, their information current, their lifestyle healthy, and their life interesting.

Mother's Day Gift Guide | 2021 – The Best Mother's Day Gifts from Posh Beauty Blog. Time to celebrate the beautiful nurturing women in your life by honoring them with your time, love and beautiful gifts. This big, fat Mother's Day gift guide has a little of something for everyone!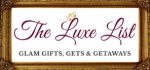 Fab Mother's Day Finds With Doorstep Delivery – With this collection of decadent, luxurious and generally thoughtful Mother's Day endowment ideas proffering convenient direct-to-door delivery, your holiday gifting game can remain on-point. The Luxe List placed Family Cookbook Project as the lead gift idea.
Family Cookbook Project

-This Lady Blog's included Family Cookbook Project in her Mother's Day Gift Guide 2021 a one-of-a-kind gift that will always be remembered.

HOW TO CREATE A CUSTOM FAMILY COOKBOOK – A UNIQUE DIY GIFT IDEA – A Hundred Affections hope is to inspire moms running the show at home – to help make homemaking easy! If you're looking for budget home décor ideas or DIY projects, recipes (healthy and not-so-healthy), kid activities – or just a kindred spirit, this site is for you.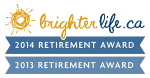 Preserving Family Recipes The Easy Way – Family Cookbook Project Founder Bill Rice was asked to contribute an article to I AM A SONIC BOOMER is a blog for those who believe that the Boomers will change what the word Senior means. The blog is also for those who are interested in what life after retirement may look like for them.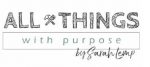 HOW TO CREATE A CUSTOM FAMILY COOKBOOK THE EASY WAY – All Things with Purpose is a creative lifestyle blog started by Sarah Kemp as a place to share DIY tutorials, tips, money saving advice and homeschooling resources. She created her own family cookbook and wrote about the experience.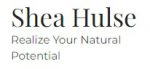 What if You Could Have Just One Cookbook? Wouldn't That Make You Happy?– Shea Hulse's Realize Your Natural Potential is another website blogger who started a family cookbook and loved is so much she wrote about the experience on her website.

HOW YOU CAN MAKE YOUR OWN (QUICK & EASY) FAMILY COOKBOOK – Midlife Rambler focuses on giving women over 40 everything they need to know to live their very best life. We talk about style, health, fitness, entertaining, cooking, travel, and more!

Create a personalised family cookbook filled with your own recipes – Eat Simply is a top rated food blog in the United Kingdom and she writes about her experiences with FamilyCookbookProject.co.uk, the UK version of our site.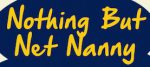 Preserving Cherished Food Memories with a Family Cookbook – Nothing But Net Nanny, a social blog that will offer a fun, inspirational and even self-deprecating take on aging, retirement and fitness…or lack thereof. Family Cookbook Project founder Bill Rice wrote this guest post.

Family Cookbook Project – Hedi Hearts is a UK-based lifestyle blog created out of love and the desire to rediscover the joy of preparing and eating food while maintaining a healthy lifestyle.

Custom Recipe Book – BC Parent Newsmagazine is British Columbia's original and most trusted resource for local families. In its 30th year of print, parents and caregivers have come to rely on BC Parent for relevant, up-to-date information they can trust.

Family Cookbook Project – Sightings Over Sixty is a Baby Boomer blog looks at health, finance, retirement, grown-up children and how time flies.

4 GREAT OPTIONS FOR FUNDING YOUR MINISTRY EFFORTS – Church Executive Magazine included CookbookFundraiser.com as a great way to raise funds for your church.

Creating Family Cookbook Online – The Hartford Courant newspaper ran a major Sunday article about Family Cookbook Project back in 2010. We recently found the article and posted it and the lead photo to our blog.

Create your own family cookbook – The staff of Cape Cod Life Magazine got together and created a cookbook using Family Cookbook Project and featured us in their magazine.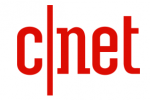 Family Cookbook Project – C/NET, a leading software review site, included the Family Cookbook Project App in it Download.com site to make it available to more people.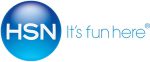 Home Shopping Network – Family Cookbook Project was featured on a segment of HSN that explained what you can do with the program and how it makes wonderful personalized cookbooks.
Please visit these website and check out the articles.