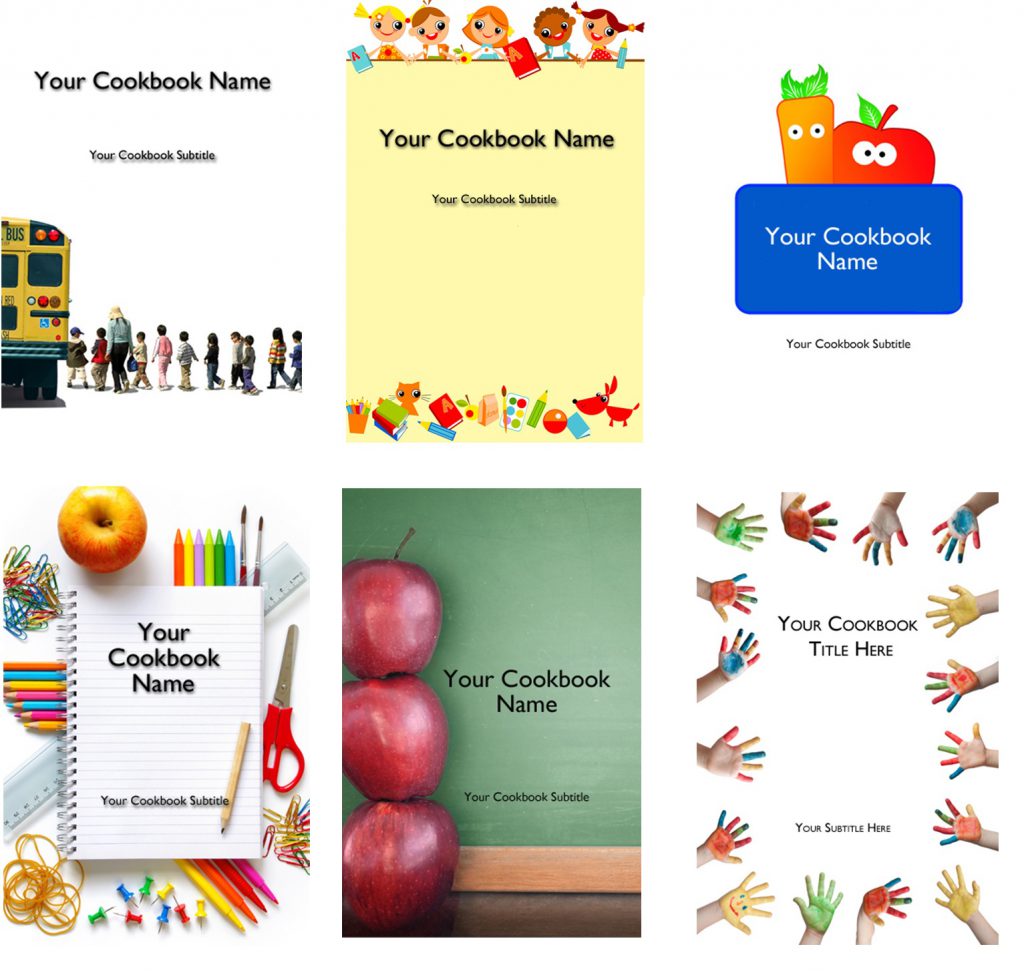 If you are a parent with children in elementary schools you understand that schools today are always looking four ways to raise money. Whether it is a PTA or PTO group or a specific need such as a sports team or field trip, we need to raise money is always there.
How about suggesting a fundraising cookbook!
Family Cookbook Project has a specific site set up for school fundraisers called cookbookfundraiser.com. Just like Family Cookbook Project.com, the editor creates an account and invites people to contribute recipes. However the cookbookfundraiser.com software is set up to or allow larger groups to contribute and turn it into a fun activity.
We also offer many school and kid related covers or you can create a custom cover for your school fundraising cookbook.
Creating a school fundraising cookbook can be accomplished in just a few simple steps:
Create a committee to work with you.
Send out flyers with instructions on how to enter recipes into the system. Will even provide you the text for this communication.
Get together with your committee and choose one of the school and kid related covers or design your own. Pick a recipe layout and write an introduction.
Sell advertising in your cookbook. We provide a complete section on how to successfully sell advertising to the local community. This activity can raise enough money to pay for the entire printing of your cookbook! Will even buy your first half page ad! See our website for details.
Pre-sell your cookbook to all the people who submitted recipes and to other members of the community. This way you'll know how many cookbooks to order, but remember to order some additional copies for people who learn about it too late.
Place your order and in a few weeks your cookbooks will arrive.
To learn more about how to create a successful school fundraising cookbook, click here to get step-by-step instructions on our website.
Bill Rice is founder and Co-Publisher of the Great Family Cookbook Project, a website that helps families and individuals collect and share food memories through customized printed cookbooks filled with treasured recipes. Follow us on Facebook and Pinterest!