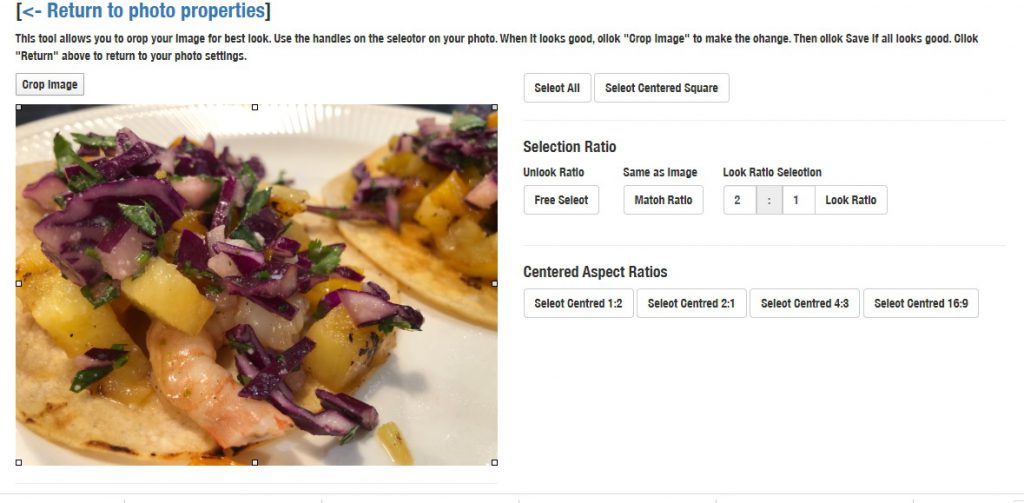 Photos are an important part of most cookbooks. Whether it is seeing how a dish should look when it is complete or photos of grandma and her famous cheery pie, photos help a cookbook come to life.
Family Cookbook Project has just released an updated set of advanced tools to help improved the process of adding photos to your cookbook. Here is a list of some of the major enhancements:
Multiple Recipe Photos – Now a recipe can have as many photos as you'd like instead of just a single image.
Add Photos When You Add A Recipe – The "add a recipe" page now has a link to add your photo when you are submitting a new recipe. Before you needed to add the recipe and then go back and edit the recipe to add a photo. This will be a real time saver!
Crop Photo Tool – Our new tools allow you to edit your photo and crop the image right in our software after it is uploaded. No need to do it off line and then re-upload the image.
Improved Recipe Views – All recipe views/lists show thumbnails of all photos on a recipe so you can see which recipes have photos attached.
In addition to the photo improvements, other layout enhancements include:
Margins can be sent to narrow or wide
Page numbers can be set to center, right or left justification
Simplified fields (we got ride of fields no longer being used)
Family Cookbook Project is cloud-based so that we can make these enhancements and you do not need to re-download your software with every change. It is all done on our servers and you access the most advanced software each time you log in.