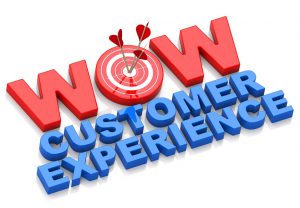 During our recent survey of more than 2,000 cookbook editors, we asked them to please tell us in their own words about your experience creating a family cookbook with Familycookbookproject.com. Here are what some of them said:
I love the Family Cookbook Project. My family has been working on a family cookbook that we hope to have printed this year. The website is great for family that are spread out throughout the country like ours is. It has been a great way to stay in touch. What fun to get the emails when someone adds a new recipe.– Brenda O'Neill, Our Amazing Family Cookbook

I've tried other cookbook programs before and nothing compares to Family Cookbook project. It's so easy to use that even a computer novice should have no problems. Once your recipes are added it's so easy to access them via their app. In the store and can't remember an ingredient, you just go to the app and pull up your recipe. Easy as pie! – Teri, Tried and True Family Recipes.

I have created two family cookbooks Gran's Favorite Recipes and The Brawley Family cookbook. I found the software easy to use. and I liked the cover choices. I created these as gifts and my family is very appreciative of the recipes from their mothers and from me. –  Ann

The staff at familycookbookproject.com was most helpful and prompt when I emailed them questions!

This was a great project that brought my family together and brought back many fond memories of not only my childhood, but my mothers and other family members as well. It took some time to do, but I know will be worth the final project of having all of our family recipes in one safe place 🙂

This has been awesome for my 12th grade students who leave this cookbook as a legacy for the students who follow them. There's no way I could do this for my 165+ students every year without this amazing service!

My name is Amy and familcookbookproject.com brought my Mom and I closer than ever. I was introduced to this website from a friend who has a large family who all actively adds recipes (they must have hundreds) daily. My Mom and I have always talked about finally piecing together the treasured recipes of our family and our findings and the Goodfriend Family Cookbook is ours. No joke our last name is Goodfriend. We have thoroughly enjoyed not only have a great place to compile all of our recipes; it has been a treasure to revisit recipes that have been favorites for decades or ones that haven't been used in a few years and will come back again for the holidays.

I absolutely loved the ease of use the software it was intuitive and I looked at and tried several different programs before purchasing. The best experience and I finished my project which was in honor of my mothers memory so I designed a special cookbook cover. The program allows you to do that also. Great experience thank you.
The Family Cookbook Project is dedicated to helping individuals and families collect and preserve the time-honored recipes that are so important to our family traditions. This website has helped thousands of families and groups coordinate the creation of personalized cookbooks by provides step-by-step instructions and online tools to create a valuable family heirloom.  Personalized cookbooks are also used by schools and church groups as important fundraisers. Start your own cookbook today at www.FamilyCookbookProject.com.