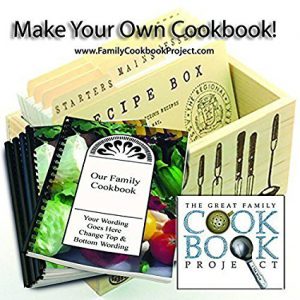 Family Cookbook Project was highlighted in an article on the publishing platform Fubbing Website entitled 20 Amazing Christmas Gifts To Impress Your Older Parents
According to Jacob Jacobowitz, the article author, It can be difficult to keep digging up gift ideas each year for your parents. They've have had decades of Christmases and nothing seems to surprise them anymore. He found 20 great ideas that will put this tortuous time behind you. There are great gifts to foster healthy living, taking up a hobby and generally enjoying life. With this catalog of ideas, you can just keeping coming back!
Family Cookbook Project software was listed as #4 on the list!