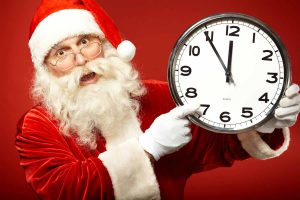 Okay, the important question of the month: "When is the deadline to ensure Christmas delivery of my Family Cookbook?"
Answer: Saturday, November 30th! There will be an extended deadline, but upgraded shipping will probably be required.
Since personal family cookbooks make a great Christmas gift for both friends and family members, a great many people are working hard to get their cookbooks completed and ordered. That means the sooner your done and have placed your order, the sooner you will receive them!
We are helping more people that ever this year and we want to make sure no one in your family is disappointed, so get your cookbooks finalized and ordered ASAP!
Bill Rice is founder and Co-Publisher of the Great Family Cookbook Project, a website that helps families and individuals collect and share food memories through customized printed cookbooks filled with treasured recipes. Follow us on Facebook and Pinterest!