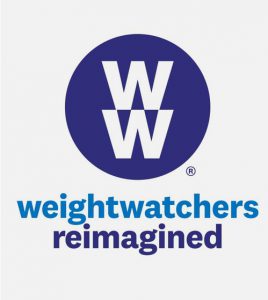 Family Cookbook Project, an online leader in the creation of personalized printed cookbooks, has added the ability to include WW SmartPoints® on recipes being added to a user's collection of recipes.
WW (formerly Weight Watchers) SmartPoints* is a system where every food and drink is assigned a point value, and you receive a certain number of SmartPoints to allocate however you'd like every day and week. SmartPoints is designed to help guide you to a healthier pattern of eating every day.
"Living a health lifestyle and eating right is what WW SmartPoints are all about," says Bill Rice, Founder and Co-Publisher of the Family Cookbook Project. "Family Cookbook Project has added a field to It's easy-to-use Add a Recipe form so that users participating in the Weight Watchers program can have an easy way to include the SmartPoint value when adding a recipe to their online recipe box. These recipes can them be printed into a personalized cookbook including all of their favorite recipes."
WW's science-based SmartPoints system assigns every food a number based on four components: calories, saturated fat, sugar, and protein. The higher the number, the more sugar and saturated fat the food will have. The lower the number, the less it will have. The reason for this is that numerous studies have confirmed the benefits of eating less sugar and saturated fat, and more protein—not just for weight loss, but all sorts of other healthy reasons too.
Family Cookbook Project editors can turn on WW SmartPoints® by going to the Recipe Center and clicking on the link "WW Smartpoints Use/Show". There are two settings: one for allowing contributors to add WW SmartPoints® to a recipe and another to include SmartPoints in the printed edition of the cookbook.
In addition, Family Cookbook Project is developing a simple to use calculator that will calculate the SmartPoint value of a food simply by entering information from a food's packaging. We expect this to be introduced early next year.
With over 4.6 million users, WW is the most trusted source of weight loss guidance in the world. Family Cookbook Project believes their success is based on meeting the ever-changing needs of our valued customers. "This is just one more example how Family Cookbook Project is putting our customers first," added Rice.
*WW SmartPoints is a trademark of WW International, Inc. and are not associated with Family Cookbook Project, LLC.