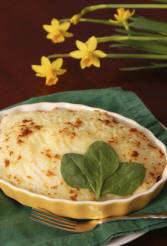 "I'm really pleased with the cookbooks and can't wait to give them to family and friends. They even arrived early. I have told a few friends about my excellent experience with The Great Family Cookbook Project, and many of them are interested in it too for their own projects. I was able to give your organization rave reviews."
Nancy Mercure, Our Family Cookbook
Part of the secret of success in life is to eat what you like
and let the food fight it out inside.
~Mark Twain
St. Patrick's Day is coming March 17th. Is there a Pot o' Yummy Cookbooks at the end of your rainbow? You'll need to order in the next day or two to ensure delivery!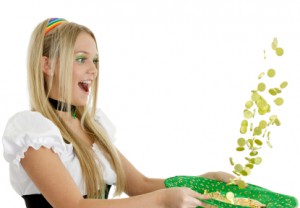 Mother's Day
is coming quickly – May 8th – and it also is one of the best times to have your family cookbook published. Family cookbooks make a great Mother's Day gift both for the mothers in our lives and even from a mother to her children.
Wedding season is coming, too! How about a family & friends cookbook for a shower or bridal party gift?
Featured recipe from the database
The Great Family Cookbook Project has a huge amount of public recipes in the system thanks to you! If you need a fun recipe idea that's not in your own cookbook, go to our home page and use the search function to see what's available – lots of good eats!
Here is a recipe we tried recently: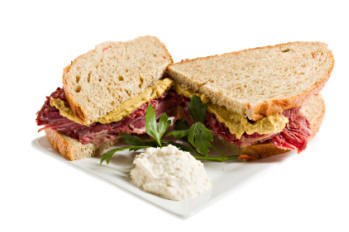 Corned Beef Sandwiches with Mustard Dressing
Ingredients:
8 large slices rye bread
Prepared mustard
hinly sliced cooked corn beef
Thin slices cheddar cheese
Mustard dressing
Pimiento strips (optional)
Directions:
Spread bread with mustard, then cover with corned beef and overlapping cheese slices. Spread with dressing to within 1/2″ of edges. Put under broiler until dressing is bubbly and cheese is melted. Garnish with pimiento strips, if desired.
Mustard Dressing
Mix thoroughly 1 c mayonnaise, 3 tbsp prepared mustard, 1 tbsp prepared horseradish, 1 tsp Worcestershire sauce, 1/2 c well-drained pickle relish and a dash of hot pepper sauce.