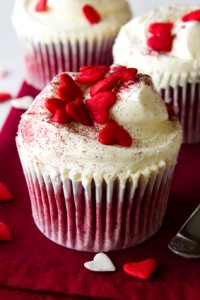 While the end of year holidays are a great time to give out your cookbooks, there are lots of fun events coming up that make for perfect gift giving. Whether your creating a cookbook with our cookbook software at FamilyCookbookProject.com or a fund raising project at CookbookFundraiser.com we make it easy and fun!
Valentine's Day is in a couple weeks. How about giving your family some food love! You'll need to order in the next day or two to ensure delivery.



Mother's Day
is coming quickly – May 8th – and it also is one of the best times to have your family cookbook published. Family cookbooks make a great Mother's Day gift both for the mothers in our lives and even from a mother to her children.
Wedding season
is coming, too! How about a family & friends cookbook for a shower or bridal party gift?
Best of Cookbook

Families from all across the United States contributed their cherished recipes – from every day favorites to those brought out only for special gatherings. Now they are available in a new Cookbook from the Family Cookbook Project. Best of the Family Cookbook Project Cookbook (ISBN 978-0-9820243-0-0 Price 19.95) available at Amazon.com or www.BestCookbookProject.com.
Cookbook Marketing

You too can have your family cookbook sold on Amazon.com and profit from sharing all of your favorite recipes. All it takes is a ISBN number and bar code added before printing and we will get it listed on Amazon. You then set up an account and sell directly to your customers. Simply add our Sellers Package for only $137 when you place your printing order.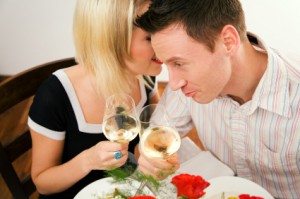 Featured Recipe from the Database
Here is a recipe we tried recently:
Ingredients:
1 1/2 lb semisweet chocolate
3 lbs unsalted butter
1 1/2 c. heavy ream
3 tbsp. coffee liquor or vanilla
dark chocolate and/ or rolling powders as needed
Directions:
Cut the semisweet chocolate and butter into the smallest pieces you can manage. Place them in a large stainless-steel bowl. In a small saucepan, bring cream to boil, stirring to avoid burning. Remove from heat and pour over chocolate and butter. Stir until they melt. If they do not quite melt, place 1 inch of water in a frying pan, bring to a boil turn burner off, and place the chocolate bowl in the pan, being careful not to wet the chocolate. Stir until melted. When chocolate is melted whisk in the vanilla. Pour chocolate mixture into a shallow pan, and chill until firm enough to shape. Using hands and a spoon or a melon baller; shape chocolate into small balls. This process may get messy and chocolate tends to melt. Sprinkle hands with cocoa powder or confectioner's sugar to minimize mess. when balls are shaped, roll some in cocoa powder or in a sifted mixture of instant coffee and confectioner's sugar and set aside. Pace remaining balls on a butter surface in the freezer to firm for dipping. When balls have firmed, prepare dark chocolate by melting a small amount in the microwave or a double boiler. Dip each ball in chocolate. To be extra festive, melt a bit of white chocolate as well and decorate the tops of the coated truffles.
Number Of Servings: