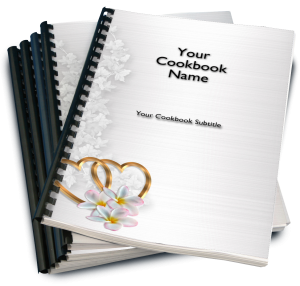 Here's an idea for a truly unique wedding gift for a special couple – a printed cookbook filled with the bride and groom's favorite family recipes and photos. It's a great way to bring both families together before the wedding, makes a wonderful bridal shower theme, can be used as a wedding favor and gets the new couple cooking with family favorite recipes.
Here's how to create your own wedding cookbook:
It starts with a bridal shower.
One thing every new bride needs is great recipes to feed her family, especially with everyone needing to stay at home so much more these days. Both families as well as friends can help get this started by contributing recipes as part of a bridal shower!
When you send out your bridal shower invitations, include a link to your FamilyCookbookProject.com cookbook, use the Invitation Tool and add everyone's email. This will send everyone a link that will allow them to contribute their recipes. Set a deadline for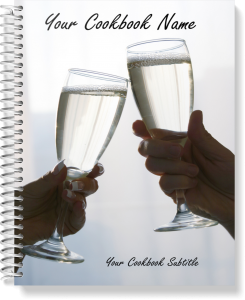 entering recipes about three weeks from when the invitations are sent. Remember people will always wait until the deadline!
Get both of the mother's to contribute the most recipes if possible. This way both the bride and groom will have lots of recipes that they grew up with in their cookbook. Using Family Cookbook Project's Custom Categories Tool, you can even create a special category for each mom's recipes.
As the recipes are being entered, start planning how the cookbook will look.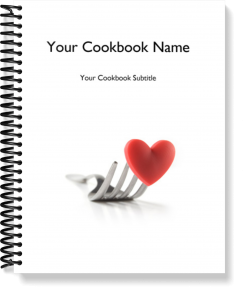 Select a cover – Family Cookbook Project offers several cookbook covers specifically for bridal cookbooks or wedding cookbooks. You also can create a custom cover with the name of the cookbook and a photo of the couple.
Write an introduction – The best bridal cookbooks will have an introduction written by the individuals giving the bridal shower. An introduction can be used to wish the couple well wishes and to talk about the importance of family.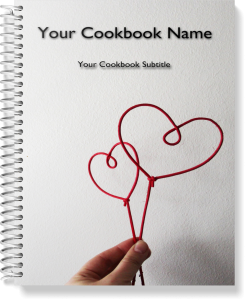 Add Photos – Photos can help bring your cookbook to life. You can add photos of the lucky couple on top of recipes, or create custom pages to highlight photos of the bride and groom as they were growing up and while they were dating.
Print your cookbook – Make sure you give yourself enough time to order your cookbooks and have them printed, at least 3-4 weeks if possible. Be sure to order enough copies for each attendee as well as several extra copies for family members that can not attend the event.
For the event, make some of the dishes from the bridal cookbook and serve them at the event. Include a place card with the dish name and include the page number from the cookbook.
Finally, if you are looking for a great wedding favor, you can print additional cookbooks and give them to everyone attending the wedding!
Bill Rice is Founder and Co-Publisher of the Great Family Cookbook Project, a website that helps families and individuals collect, preserve and share food memories by creating their own printed personal cookbooks. He is the author of The Wellfleet Oyster Cookbook and the Cape Cod Cocktail Cookbook (Available on Amazon), both created using FamilyCookbookProject.com. He is also editor of the Donovan Family Cookbook, now it's third printing and is an avid genealogist tracing his family back to the 1600's.
Follow Family Cookbook Project on Facebook, Instagram, Twitter and Pinterest!