If you have an iPhone, Apple has changed the format the camera uses to save photos on the iPhone. While this has many benefits, like taking less space for storage, it does have drawbacks, like not being compatible with non-Apple systems – like FamilyCookbookProject.com.
To switch from HEIC to JPG, you must configure the camera capture format using the iPhone's Settings app. There are two camera capture settings that you can opt for — High Efficiency and Most Compatible. The former will shoot photos in HEIC, while the latter will shoot photos in JPG.
Here is how to change the settings in your iPhone to save image as Jpegs.
Step 1: Open the Settings app on your iPhone. Scroll down and tap on Camera. Then, tap Formats from the list of Camera settings.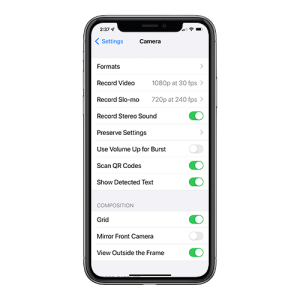 Step 2: Under Camera Capture, tap Most Compatible.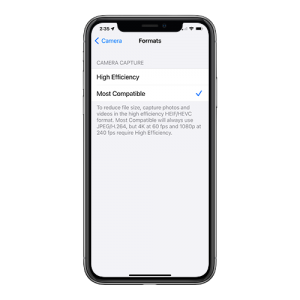 That's it. Your iPhone will now shoot photos in the JPG format directly.
If you have images already saved in HEIC, there are several free websites that will convert the images for you.