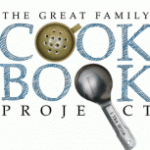 It seems that every day is a special day for something. Especially when it comes to our favorite (or not so favorite) foods.
FamilyCookbookProject.com created a list of special food related holidays that you may not be aware of.
By the way, it is also National Slow Cooking Month, National Soup Month and National Sunday Supper Month
For fun, pick some of your favorites and served them on their national day.
January Food Related National Days
10 – National Bittersweet Chocolate Day
       National Oysters Rockefeller Day
11 – National Milk Day
12 – National Curried Chicken Day
14 – National Hot Pastrami Sandwich Day
15 – National Bagel Day
       National Strawberry Ice Cream Day
19 – National Popcorn Day
20 – National Cheese Lover's Day
22 – National Blonde Brownie Day
23 – National Pie Day
24 – National Peanut Butter Day
27 – National Chocolate Cake Day
28 – National Blueberry Pancake Day
31 – National Hot Chocolate Day
Source: National Day Calendar
Bill Rice is Co-Founder and Publisher of the Great Family Cookbook Project, a website that helps families and individuals collect, preserve and share food memories by creating their own printed personal cookbooks. He is the author of The Wellfleet Oyster Cookbook (Available on Amazon) and the Cape Cod Cocktail Cookbook, both created using FamilyCookbookProject.com. He is also editor of the Donovan Family Cookbook, now it's third printing.
Follow Family Cookbook Project on Facebook, Instagram and Pinterest!