Both Chip and I, the two founders of Family CookbookProject.com, love to grill, smoke and BBQ. Cooking meat, seafood and veggies outside is kind of a guy thing (even though I know women that are excellent pitmasters!).
I was working on a new cookbook for my family featuring my favorite BBQ recipes and I did not find a cover that I really liked ever though we have a great library of cookbook covers to choose from.
So I had our professional designer come up with a series of cookbook covers that I loved so much that we are making them available to all of our cookbook editors to use.
Here are the new BBQ Cookbook covers: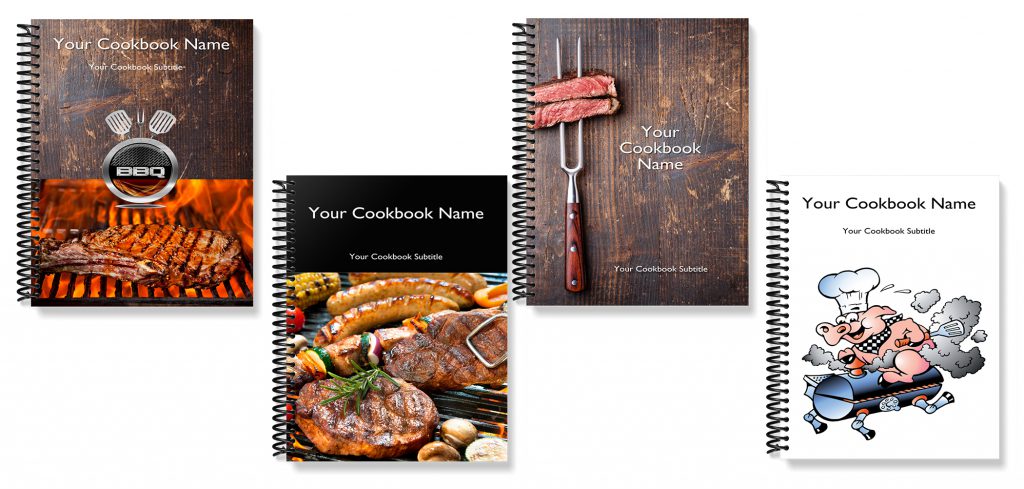 If you are interested in BBQ and great BBQ recipes, be sure to join our Facebook BBQ Recipe group.
On Pinterest, we have two boards Food Guys Love and Family BBQ and Grilling Recipes to check out and follow.
Finally, here is a fun video we created for the BBQ community.
Bill Rice is founder and Co-Publisher of the Great Family Cookbook Project, a website that helps families and individuals collect and share food memories through customized printed cookbooks filled with treasured recipes. Follow us on Facebook and Pinterest!