FamilyCookbookProject.com is please to announce the availability of color dividers for your cookbook, many of which match existing full color cookbook covers already available.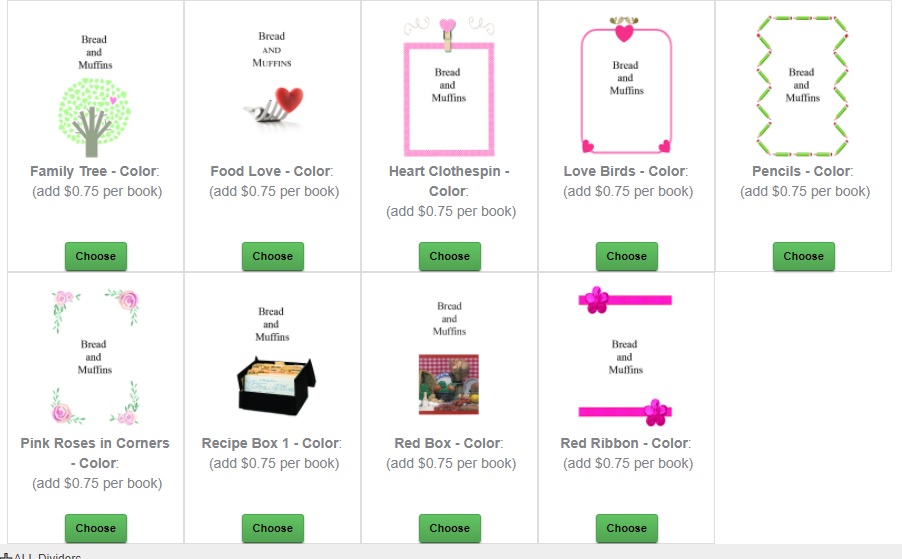 We noticed a trend that more and more people were adding color photos to their category dividers or uploading custom full color dividers foe their cookbooks so we thought editors would be interested in having full color options as well as the existing black and white divider options.
Since the color dividers will use color ink, the cost for those pages will increase the cost of your cookbook by $0.75 each cookbook.
To see the new color divider options, Click on the Divider Tool link in your Editor's Design Center.