If you are using your family cookbooks as part of a celebration, either a family reunion, Mother's Day gift, Christmas gift, wedding favor, or other specific event, it is important that you plan ahead and give yourself plenty of time to have your cookbooks printed and shipped for the event.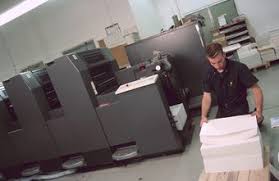 Family Cookbook Project uses the latest in high speed digital printing to produce your family heirlooms. Generally it takes 2-3 weeks to get the files ready for the presses, print, bind and package to ship directly to you. However, during our busiest seasons – right before Mother's Day and Christmas – it can take much longer.
Another thing to consider is shipping. We use UPS to ship our family cookbooks all over the USA and Canada. Shipping can take an additional week to have your cookbooks reach you.
Since personalized family cookbooks can make such great Christmas gifts, editors rush to get their print orders submitted in November in order to receive them in time for Christmas time gift giving. Normally, we have a November 30th deadline for delivery in time for Christmas. Save yourself (and us) the danger of not having your cookbooks ready and submit your holiday cookbook orders in October and beat the November rush.
We have been implementing improvements in our programming that will allow us to provide you with a more accurate quote for printing your cookbook prior to submitting your order so that you can save time when getting ready to print.
When setting your deadline for recipe contributions, leave enough time for you to review all of the recipes and finalize formatting before you can submit your order for printing. Roughly a month later, your cookbooks should be in your hands!
Bill Rice is founder and Co-Publisher of the Great Family Cookbook Project, a website that helps families and individuals collect and share food memories through customized printed cookbooks filled with treasured recipes. Follow us on Facebook and Pinterest!