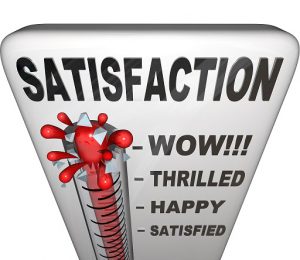 During our recent survey of more than 2,000 cookbook editors, we asked them to please tell us in their own words about your experience creating a family cookbook with Familycookbookproject.com. Here are what some of them said:
I love being able to share recipes easily between myself and other family members. In addition, I have accessed the cookbook many times from my phone when I am traveling or grocery shopping. I hope to print it one day for my children and grandchildren, but it is still a work in progress!

I was so happy to find a site that I could create and print a family cookbook. My children are always wanting recipes and what a better way than to have it all in one place for them when they need it. The website is so easy to use. I am almost finished with Home with the Hamiltons cookbook and I can't wait to see the end result! – Janet

My mom has dementia and is quickly looking memories, I wanted to save as many memories as possible for me, my brothers and our kids. I also wanted to include recipes from family members that have already passed so they would not be forgotten. – Nancy, Hosiner family cookbook

Loved the ease of adding new recipes. I also loved being able to search for recipes by either category or contributor. – Karah, Goetschius Family Cookbook

Family Cookbook was a Godsend. We knew what we wanted and found them to be easy to work with. The end result is something we are still so proud of. We sold several hundred and are working on #2 due to the success of our first family cookbook. We have presold over 100 just by sending out an email. We are a family of good cooks and honestly, Family cookbook helped us every step of the way and will on #2! Thanks so much. – Cheryl,  Four Sisters Cookbook

Such an amazing way for families to consolidate all their recipes no matter how far apart they are to create an heirloom for generations to come. Thanks Family Cookbook! – Katharine,  WhoDat Family Favorites

I really enjoyed working on our first TOPS Chapter cookbook using Family Cookbook Project, It took much longer to collect recipes from the ladies than to edit the book. My next project is to collect my favorite family recipes to make a new cookbook for myself!

Collecting family recipes and compiling them into a family cookbook has been a wonderful adventure and a fun trip down memory lane as I fondly remember amazing family dinners full of laughter and delicious food!
The Family Cookbook Project is dedicated to helping individuals and families collect and preserve the time-honored recipes that are so important to our family traditions. This website has helped thousands of families and groups coordinate the creation of personalized cookbooks by provides step-by-step instructions and online tools to create a valuable family heirloom.  Personalized cookbooks are also used by schools and church groups as important fundraisers. Start your own cookbook today at www.FamilyCookbookProject.com.