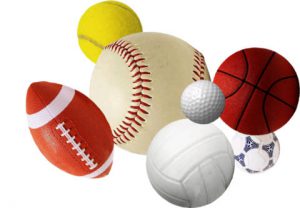 Team sports are a great way to instill valuable life lessons to our youth. Teamwork, hard work, perseverance, how to both win and lose. These things are learned by being part of a team. However the cost for running team sport program can be more than what many families can afford.  Team organizers often turn to fundraisers to help defray the costs of expenses like gear, travel, field and court time and more.
For many years, youth football programs, youth soccer programs, cheer squads, have used fundraising cookbooks as a way to bring the team and it's community together. The team members share their family food traditions and at the same time create a lasting reminder of their membership on the team and even or raise funds for worthy causes.
Family Cookbook Project, using the power of the Internet, has been helping teams create team fundraiser cookbooks successfully and profitably. Our step by step guidance and simple online make creating a successful fundraising cookbook a breeze.
Family Cookbook Project recently added 5 new sports-themed cookbook cover option to our already extensive offerings. And more are on the way!
To start your own team fundraising cookbook project, go to our fundraising specific site www.CookbookFundraiser.com
Bill Rice is founder and Co-Publisher of the Great Family Cookbook Project, a website that helps families and individuals collect and share food memories through customized printed cookbooks filled with treasured recipes. Follow us on Facebook and Pinterest!