It's 2013 Family Reunion and Summer party time!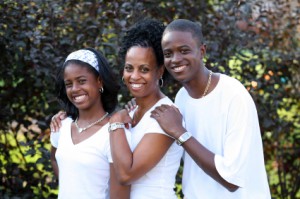 If your family has an annual family reunion in the summer, now is the time to get people contributing to your family cookbook. A cookbook is a great way to get family members excited about getting together – and what family reunion doesn't feature mountains of mouth watering food and family recipes!
Just a note: make sure to allow 2-3 weeks for printing and delivery. If you have a tight time crunch, let us know and we'll see what we can do to help!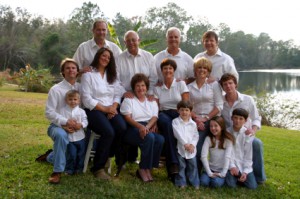 Featured recipe from the database
The Great Family Cookbook Project has surpassed 400,000 public recipes in the system thanks to you! If you need a fun recipe idea that's not in your own cookbook, go to our home page and use the recipe search function to see what's available – lots of good eats!
Here is a recipe we tried recently for a fun appetizer:
Sizzlin' Party Mix Recipe
Contributor: Shelley Cummins
Category: Appetizers & Beverages
Ingredients:
Wheat Chex Cereal
Corn Chex Cereal
Butter
Pepperidge Farm Goldfish (any variety)
Pepperidge Farm Goldfish Pretzels (or other pretzels)
Cajun Spices (any brand) or Spicy Seasoning Salt
Worcestershire Sauce
Peanuts
Cashews (optional), etc.
Directions:
Preheat oven to 350º
In large, deep oven roaster, melt 1 stick of butter (the butter will melt quickly).
Once the butter is melted, add several tablespoons of Worcestershire and several tablespoons of Cajun or Spicy Seasoning Salt right into the melted butter.
Stir butter mixture to combine seasonings and Worcestershire.
Add in about 1/2 box of each type of cereal.
Add pretzels, goldfish and peanuts/cashews.
Stir to coat evenly.
Cook in oven for about :30 minutes, but continue to stir mixture every few minutes so that the coating is evenly distributed.
When coating is very dry on all of the cereal and other ingredients, take out of the oven (about :30 minutes). Line containers with a paper towel, then store party mix in containers or Holiday tins.
Editors Ideas – how to keep your contributors motivated
Remember – summer reunions are coming before we know it. When you do get together in the coming months, bring a printed recipe or two from your cookbook and hand them out. Let folks know that you plan to print the book in June or July – and get all their email addresses so you can add them to your book. Have fun!