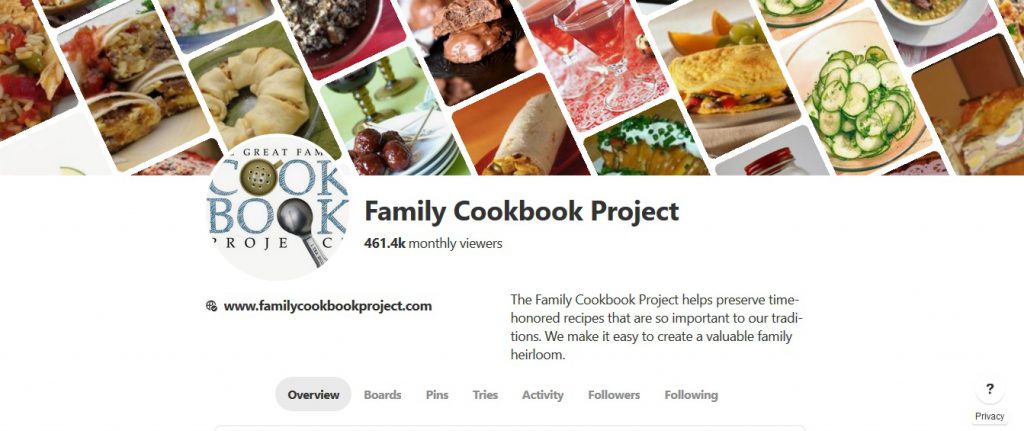 Many of our cookbook editors and contributors are frequent users of the social media sharing site Pinterest and one of the biggest categories are recipes. Who doesn't like looking at photos of food and having access to the recipe to boot!
Family Cookbook Project is launching four new collections of recipes, known on Pinterest as "Boards". Each one will focus on a different category of recipes contributed by our cookbook community.
These new Pinterest boards join our existing 11 boards:
If you are a Pinterest user, please follow Family Cookbook Project or any of the boards of interest.
If you are not yet a Pinterest user, what are you waiting for! You can click on any of the links above to see what it is like and then create a free account to save pins to your own board. And be sure to follow Family Cookbook Project!
Bill Rice is the Co-Publisher of FamilyCookbookProject, a website that helps people create personalized cookbooks for families, friends and fundraising efforts.