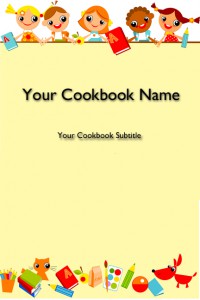 In an effort to continually build its library of professionally designed covers for its editors to choose from, Family Cookbook Project has added three new cookbook covers.
Back to School – Kids: This cookbook cover is perfect for a daycare, elementary school or other cookbook involving young children. The images are fun whimsical cartoon characters having a good time.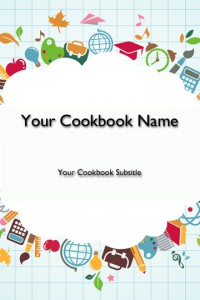 Back to School – Supplies: Another school related cookbook cover, this cookbook cover features schools supplies such as a globe, artist paint brush, calculator, apple, etc.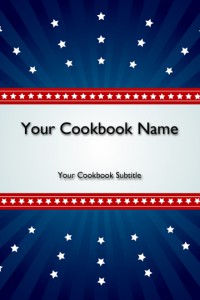 Red, White and Blue: Looking for a patriotic cookbook, this may be your cover! A blue background with red stripes and white stars provide a colorful cover for any cookbook need.
Family Cookbook Project is working on additional covers that will be available in the coming months. If you have a cover that you think we should add to our collection, please let us know!