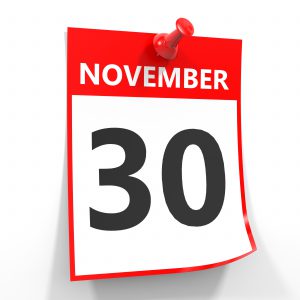 This is just a reminder that if you are planning on having your cookbook printed in time for holiday gift giving, you have just 2 weeks left until the Christmas Print Deadline of November 30th. If you place your paid order by Wednesday, November 30th, you will receive your printed cookbooks before December 24th.
The cookbook print orders are rolling in every day so most of our editors are not waiting until the last minute. However, if you are one of those editors that wants to give your printed cookbooks as holiday gifts and have not placed your order yet, time is running out.
This is by far the busiest time of the year for us because a personalized cookbook makes such a wonderful thoughtful gift for family and friends. There is still time to complete your cookbook, but you need to get moving.
Orders are processed on a first come, first served basis, so don't wait. Get your print orders in as soon as possible and receive your cookbooks before Christmas.