Reminiscences and Memories Spanning 85 years Recipe
Tried it? Rate this Recipe: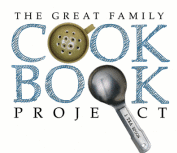 This recipe for Reminiscences and Memories Spanning 85 years, by Otis Bundy, is from Cooking With The Cousins, one of the cookbooks created at FamilyCookbookProject.com. We help families or individuals create heirloom cookbook treasures.
Contributor:

Contributor:

Otis Bundy
Added: Tuesday, October 7, 2008

---

Category:

Category:

---

Ingredients:

Ingredients:

"We walked to school across the hills and fields"

---

Directions:

Directions:

LIZZIE JEWELL: Some memories of my early childhood weren't very pleasant. I was at home when my little cousin was fatally injured in a kettle of boiling water. My grandmother (Mammy) was sick and I went over to her house to keep her company. Her children were in school when I got to her house. She was going to Aunt Verla's house. Lizzie Jewell died that night.

UNCLE ESTILL: About two years later Uncle Estill was found lying dead in his bed with his wife and child, Wilma. Aunt Verla died a few years later. I was born in the same house in which Uncle Estill died. It was a boxed house with the cracks stripped with a narrow board, about 3 inches wide.

PHARIS ROBERTS: Mother's grandfather, Pharis Roberts, stayed with us while Dad was away at work in Cincinnati, Ohio. He would take me to Aunt Lucy Philpot's (Black Bill's wife). He liked his whiskey. He would fix me up a sugared drink and that would seal my lips. He would say, "Don't you tell Mae or sur'n God she won't let us come again."

G. W. PHILPOT SCHOOL: The school I went to through the eighth grade was named the G. W. Philpot school (Rock Gap). All eight grades were taught in this one room school by one teacher. We got our drinking water from a spring back of the school, up the hill. This school was about one fourth of a mile from where my mother went to school. I think both sites were on my great-grandfather's land.

BUILDING FIRES IN THE SCHOOL HOUSE: We walked to school across the hills and fields. Estill Kalb was the teacher and he lived up in Manchester which was six or seven miles away. He would ride a horse to school in the morning and back at night. When I was about ten or eleven years old, I built fires in the pot-bellied stove for fifteen cents a week, I believe. I got some rich pine knot kindling and carried it to start the fire with since that would not let you have any kerosene to start a fire with.

One year it snowed with rain on top of that. The snow was so hard that it would carry a horse. I started to school that morning with my books and my kindling. I started up this bank two or three times and I had fallen back down. So, I went up the holler and grabbed onto some briars and bushes to get up to the top of the crest and I went down the holler on Buck's Branch. But, I was a little late to school and the teacher had already gotten there that morning and started the fire.

Edward Philpot and Irene (they were brother and sister) lived a little farther. Irene got there but Edward didn't. So, Edmond Cupp and Alonzo went to get Edward. They found Edward standing on the side of a hill holding onto a bush. He said: "Every time I would go up the hill two feet I would fall back three". He said: "I decided to just sit here and wait, help would come along sometime". So, they found him sitting there holding on to a bush. He and Irene were just like Doug and Sandra. Doug would say: "Old Sandra would take care of it". Irene would also take care of Edward.

HILLSIDE PLOW: I plowed with a hill side plow when I was thirteen years old. I was barely able to turn the plow over at the end of the field. I thought I had arrived when Dad let me mow with a two-horse mowing machine. This was in the bench of the Black Bill field.

VERNON AND THE EARS OF CORN: Vernon was plowing corn when he was about 12 years old. When dinner time came he fed the mule 6 ears of corn and had 8 ears himself. He felt guilty and gave the mule a couple of extra ears before going back to plow. "After all," he said, "The mule was pulling the plow and I was just guiding."

CHURCHES: We went to several churches in the area. Little Goose Baptist Church was in sight of the three places we lived in Clay County. Dad and Mother lived in five different houses within half a mile of each other. Their first dwelling was a one room log house, as I remember it.

When they would have revival meeting us boys would go out to the church grounds during the service and pick up the fruit jars (empty of moonshine) the young men would leave. We would take them home to Mom for canning.

OUTINGS ON SUNDAY: We had these outings on Sunday. We went out to the Freedom church yard, Fred Marcum lived out there on the hill above it. Went down to the branch and took frying chickens and picked the feathers off. Didn't scald them or anything just let the feathers float down the creek. Had a cook out and went out to the hard shell Baptist church. Dewey Sizemore was there with us. He was an ordained minister and had gone to divinity school but had done fell from grace and joined us. After we was done eating we went into the church and got the song books out and got to singing. We were right above the road, if anyone had been passing by they would have thought that we were having a revival meeting up there. I am the sole survivor of that crew. Fred Marcum was the last one.

MILKING THE COWS: Orus and I would milk the cows, starting when we were seven and eight years old. We would take half and give the calf half. The little barn up on Little Goose had posts spaced four feet apart and had a little four foot door to get out of the stall. We had the cows outside of the stall and the calves inside. We would turn the cows in to the calves. We would tie the calves tails together and watch them try to get away.

WITHOUT THE FORMALITY OF A TRIAL: One Sunday morning we had been having fun tying the little calves' tails together. They were exciting the cows and they were lowing and everything. So, we decided that we would tie the old cows' tails together. They got the door open and got outside. The old red cow pulled the Jersey cow's tail off just above the bush of her tail as they went on each side of the center pole of the barn, and went out through the pasture field.

We couldn't catch the old red cow to get the tail loose. We had planned to get it off that night at milking time, but Uncle Homer came out to check on his beef that he had out on the pasture. He and Dad found the red cow with two tails and the Jersey without any. Dad came to the house by way of the willow thicket and dished out the punishment without the formality of a trial. He knew that one of us could not have done it without the help of the other.

SEINING: Fesser Matt, Banker Bidge Hensley, Carl, Fred Marcum, Issum Hensley, Lester and Peanut, had taken the seine over there with a pickup. Some of them were holding the seine on each side of the bank and Banker Bidge and Carl were hanging the seine out in the water. We pulled that one hole. Bidge would go down in the water and wouldn't get it down and would come up and said I didn't get it that time and would go back down. That old straw hat he was wearing was eddying up there in the water.

When they pulled the seine they had eighty-five pounds of fish from that one hole. We cooked the fish and all the neighbors came in and ate. We loaded up the seine, left the fish we hadn't cooked and came back to town. Fesser and Bidge had drank up all of their spirits before eating time. Fesser Matt had come over there on a horse that had saddlebags on and had some spirits in there. Every once in a while you would hear Bidge say: "Fesser Matt, I thought you said that hole couldn't be seined". Further along they got the more they drank and more often he would come around with it.

HIGH SCHOOL IN MANCHESTER: I started high school in August before I was thirteen in December. We stayed with my grandparents, Theo and Martha Philpot. We lived about seven or eight miles from Manchester, the closest high school. Dad would take us about two thirds of the way on Sunday afternoon, on mules. We would walk the rest of the way. On Friday evening after school we would walk all the way home.

The WPA was building a rocked road during this time. It was a slow process. When the rock crush [machine] was broke down, the men would beat the rock up with a sledge hammer. A good day they would get maybe a hundred feet. When they got within three miles of our house we would catch a ride with the drivers who brought the men to work. We would run that distance every morning. There was seven or eight of us in one car. It cost ten cents a day.

I belonged to FFA in high school. I held the office of secretary and treasurer in my junior and senior year and won several awards on my secretary and treasurer book. Our advisor was Carl M. Stinson. Our chapter won the state chapter contest twice and the national chapter contest one year and runner up on another year.

I was on a judging team that won the state chapter contest (poultry). I won the Blue Grass Lamb Show on a lamb that I showed in Lexington. I traveled to Kansas City. I had it nursing two ewes! The packer said it was the best carcass he had ever dressed.

CHRISTMAS PRESENTS: Mother would always say that Dad would go to town to get the presents on Christmas Eve. She would always say that Santa Claus wouldn't come until the kids were in the bed. Then if snow was on the ground we would always be looking for sleigh tracks but we never could find any. But we would have our little bags of what ever for Santa Claus to put stuff in. The older ones would hear paper rustling and wake up the younger ones.

Christmas time is a lot different, then and now. We would get things like oranges, bananas and candy. Girls would get a doll and boys would get a cap pistol with one roll of caps. I think they made a point of that so the noise would get over soon. Us older children would get up early to see if Old Santa Clause had arrived yet. So no more sleep that night, maybe Santa Clause had just finished filling the stockings. That's when Dad said he was glad Christmas came just once a year for he might have woke up just going to bed.

ORUS AND THE CHRISTMAS PRESENTS: Dad had been to town riding Rhody to get Christmas gifts. He got home "late of the evening." Orus had gone out to slop the hogs. He came running, yelling "Daddy! Daddy! Daddy!", and threw the bucket over the fence. That scared the mule and she reared up and went over the fence and knocked Dad down and stepped her foot in his face and broke the bridge of his nose. The cork went in his fore head and the tip hit his nose. (The cork is the end of the shoe that turns down and the tip also sometimes has part of it turned down for traction.)

DYNAMITE CHRISTMAS EVE: One Christmas Eve, I had gotten dynamite from somewhere. Bill Hibbard had fuses. On Christmas Eve we tied them up in a bush and lit the fuse. It went off and went down the holler by Jim Hibbard's and went on down to Walter Sizemore's beside the hill. Jim says: "Somebody's going to get hurt around here, that dynamite came down here and knocked every dish out of the cabinet and went down to that hill by Walter Sizemore's and came back and put them all back up.

THE KIRK HOUSE: We were out at what we called the Kirk house later, Dad and Frank Sawyer were putting boards on the house. Orus had done something to me and I picked up a board and bopped him on the butt. A nail was in the board just solid enough to drive in by his tail bone. He took around the house hollering like a wild Indian with that board flying back and forth like a windshield wiper.

NEW SUIT FROM SEARS & ROEBUCK: One time Dad said he was going over to Uncle Dense's house and Denver came out with a bucket of ashes just a chuckling. Dad said: "Denver what's got you so excited?" Denver said: "Go in there and look at Lihue who has ordered a new suit from the Sears & Roebuck catalog". He said he was sitting in there with holes in his shoes and his hair sticking up through his hat. He said, "Look at his shoes, look at his hat, and that brand new suit!"

LICKIN' IN THE OLD LOG BARN: The old log barn had a loft over where we kept the mules and it was open in the back near the eaves. Mother had gotten after Orus and was going to give him a lickin'. But he headed up that ladder in the front where we used to go to throw hay out to the mules. Mother was in hot pursuit. Orus went up the ladder and across the loft and out the backside. When he touched the ground, Mother just reached and got him and gave him a good lickin'.

The farm in Clay County sold for $5,000. They paid $7,000 for the farm in Laurel County. The estate was over $800,000. Live poor and die rich.

FILL HIS SACK AND SEND HIM HOME:I was thinking about Frank Sawyer who lived across the creek from Walter Sizemore. Joe Rich was stealing corn from Walter. He would get a sack of corn from the crib that was way down from the house. He would stand there and shell the corn and carry the sack of shelled corn (or what ever it made) right back in front of Walter's house. Frank saw what Joe was doing and called Walter or went and told Walter since there wasn't any telephone. Joe broke to run with Walter right after him.

Of course, Joe was a little wiry fellow and was about to get away from Walter. Walter was a big man, must have weighed 220 or 230. Walter said "Stop Joe or wish to die if I don't kill you". He came back down and Walter gave him a good whipping. He went to his Daddy's (his daddy was a Baptist minister and ran a little store up there). He wanted to get a mule to take Joe to town to put him in jail. Uncle Harm said "Walter, looks like you have whipped him unmercifully. His little children might be hungry. Fill up his sack and send him home", and that is what he did.

WW II: I was in the army during World War II. I took basic training at Fort Sill, Oklahoma, in field artillery. I was transferred to infantry for six weeks basic training and was sent overseas. I was wounded during the Battle of the Bulge in Braunschweig, Germany and spent ten months in an army hospital. The radial nerve was cut in my right arm.

BATTLE OF THE BULGE: They had given us a half a stick of dynamite, since the ground was frozen so hard you could not dig a hole. They gave us the dynamite to blast a hole but I don't think we ever used it. We would lay down our blankets and shelter halves and then two men would crawl under the cover to try and stay warm overnight. The next morning you could tell where all of the GI's were by the mounds of snow and the steam rising from the piles.

During the Bulge, we were supposed to go across the Saar River and find out if the fortifications were manned and bring back a prisoner. They asked if anybody had a rope and Sergeant John said yes he had a tent rope. They said he could go along and tie up the prisoner. So, they went down there and this old Brownie from Memphis told this. They went down and pumped up the boat (snow was on the ground), rowed across the river and tripped off a flare that lit the whole river bank and found out that they were manned. They had fortifications. Some of the boys jumped off the boat into the river and swam back to shore. The boy from Manchester was on the other side, he was an old veteran. He was down by the edge of the water on the bank. They started shooting and he grabbed a boy and pulled him down into the water. He said "Don't go up there, it is sudden death". When the flare died down, they came on in. Sergeant John had broken his wrist when he jumped off the wall; he was about ready to come back to the outfit when I was leaving.

THREE LIEUTENANTS: I had three lieutenants during my combat days and all three were wounded. Lieutenant Lil was the first one. He asked me if he didn't have a wound in his head. I looked at his helmet and it had a hole in it the size of a walnut. Later, I was hit and went back to Paris, France and on to England. When I was wounded and in the hospital in France, I ran into him and he censored a letter and sent it to Mother to inform her of my injury and she got it before the notice from the War Department that I had been wounded. That was Lieutenant Lil.

Pozell was my Lieutenant Commander. He was in an orchard. We were out on patrol and he had stepped on a land mine that blew his overshoe off. I saw it go up through the orchard in the snow. We had to use rifles to make a splint to straighten his leg out and a stretcher. He was telling this one boy, giving him a direct order, to get him out. I told him if he didn't' be quiet, and shut up we were going to have to knock him out, for he was going to get us all killed. That kind of quieted him down.

Later I saw him in England walking down a ramp (he had broken his foot and leg in five places). He thought I was Bonnie Udah the one that was looking after him when he was making so much noise. I said: "No I was not the one, I was the other one". Yea, he said you were the one that told me to shut my mouth up and be quiet. He said you did the right thing else we could all have gotten hurt. He told me that when we got back to the states that if I ever needed a job; he had a machine shop in Ohio. But I lost his address. I don't know what happened to it. The third lieutenant (I don't remember his name) said he was going to stay clear of me since I was bad luck for lieutenants. He was injured on the same day and we were transported back to France together.

The hospital was in Hereford England. We came back the southern route. It was real rough going over (you about had to tie yourself in the bed). It was so nice and smooth coming back the southern route and the food was good (no K-rations). I came back to Thair General Hospital in Daytona Beach, Florida and then went to Kennedy General in Memphis. I was discharged from there in December of 1945. Fred Marcum was in on leave and stopped by to pick me up. I got off in Nashville to see my brother Orus. He was in the hospital for ten months. He told me that his leg started smelling so bad that they put him in a ward by himself. I came back and worked on the farm and stacked hay and did a little of everything on the farm. They said I had one of the fastest recoveries that they had ever seen. When I went back to the hospital, the other boys said that they would lynch me if I told of what I had been doing.

HOME ON LEAVE AND THE HEN: Orus and I were in on leave from the army. Orus was out of the hospital and I was on furlough. Mother sent us out to get a hen. Orus had a cast on his leg and he made so much noise moving around that he could never get a good shot. I told him to let me shoot even though I had the use of only one arm. I shot and looked and one hen went down and another hen behind her was sinking down. We checked them and one shot had killed two hens dead in the head.

JIVE BABY FROM MANCHESTER: I was in Manchester after the war and I heard a boy talking in the other room. I called out to him "Jive Baby"! He said:" Otis where are you?" That was his nickname over there on the front. He was from Manchester and there was another boy from Manchester, Bishop. He said: "You are the only one who knows me by that name." He got killed about a year later in the mines.

ELIZABETH ADAMS, MARIANN AND ALAN: I married Elizabeth Adams on February 7, 1950. We have two children, Mariann and Otis Alan. I have been engaged in farming most of my married life. I have been secretary and treasurer of the Blue Grass RECC since 1968. I have represented Blue Grass on the Kentucky Association of Electric Cooperative Board for twenty years. I am one of the founders of the Kirksville Water Association and have been Chairman of the Board since its inception. We have just completed thirteen miles of new line this past fall.

HALL OF DISTINGUISHED ALUMNI: I graduated from Eastern Kentucky State College with a degree in Agriculture in 1950 and in 1998 was inducted into the Eastern Kentucky University Hall of Distinguished Alumni for service to profession, community and university.

---
Learn more about the process to create a cookbook -- or
Start your own personal family cookbook right now! Here's to good eating!
Search for more great recipes here from over 500,000 in our family cookbooks!